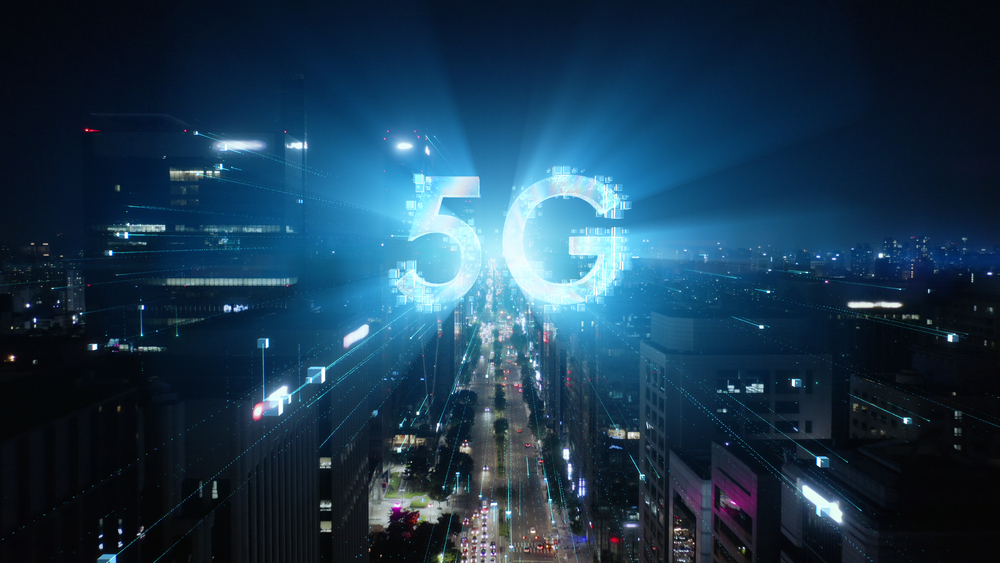 In recent years, the world has witnessed a significant leap in telecommunications technology with the rollout of 5G networks. Australia, often at the forefront of technological advancements, has not been left behind. 5G, the fifth generation of wireless technology, has promised blazing fast 5g speeds in Australia, revolutionizing the way we connect and communicate.
Key Service Providers:
| | | | |
| --- | --- | --- | --- |
| Telstra | Optus | Vodafone | Quantacom |
| | | | |
| | | | |
Transition to 5G Network Australia
Australia embarked on its 5G journey in 2019 when major telecommunications carriers like Telstra, Optus, and Vodafone began rolling out 5G networks in major cities across the country. The transition from 4G to 5G was a significant step forward in terms of speed, capacity, and network reliability.
What is 5G?
5G stands for the fifth generation of wireless technology. It's an evolution of the existing 4G (LTE) network and designed to provide faster data speeds, lower latency, and improved reliability for a wide range of devices and applications.
One of the key factors in determining if "is 5G worth it Australia" or is the "5G download speed test worth it" is the speed it offers. Users are intrigued by the prospect of achieving lightning-fast internet speeds with 5G technology. These tests provide real-world data on the 5G max speeds achievable in different regions of Australia, helping consumers gauge whether the upgrade aligns with their needs.
Comparing 4G and 5G speeds in Australia is essential when assessing the value of the 5G network. Many users are curious about the potential boost 5G can bring compared to their current 4G connections. While 5G's maximum speed may vary depending on location and infrastructure, conducting a 4G vs. 5G speed test can provide insights into the tangible benefits of upgrading.
For many Australians, the decision to switch to 5G boils down to empirical data, whether through clicker speed tests or download speed tests, to determine, if the enhanced speeds and overall experience justify the investment.
Quantacom:
Quantacom is an online telecommunications services provider with high-capacity innovative infrastructure, locally-hosted data and 100% local team and business-grade service level agreements, to keep your business going. We've got you with high speed, stable, and cost-effective business internet at straightforward prices including 5G MBB plan, with load balancing, high availability, and effective backup and recovery. Flexibility to meet your demands, a consistent internet connection with limitless data.
Tap the link below:
https://quantacom.com.au/internet-data/5g-plans/
5G Speeds in Australia: Benefits
In Australia, 5G networks can deliver speeds that are several times faster than 4G. While 4G networks typically offered download speeds of up to 100 Mbps (megabits per second), 5G can reach staggering speeds of up to 10 Gbps (gigabits per second). This means that a movie that would take minutes to download on 4G can now be downloaded in mere seconds on a 5G network.
5g speeds in Australia opened up numerous possibilities and applications. For consumers, simply no buffering. Online gaming is also boosted with lower latency ensuring a smoother and more responsive gaming experience.
In addition to consumer benefits, 5G is driving innovations in industries such as healthcare, transportation, and education. Telemedicine consultations become more effective with high-quality video calls. Autonomous vehicles can communicate with each other and infrastructure in real-time, enhancing safety and efficiency.
Key Aspects of Australia's 5G Network:
Frequency: The establishment of Australia's 5G network involves the utilization of various frequency bands. It includes the high-frequency millimeter-wave (mmWave) spectrum and mid-band frequencies. Mid-band frequencies strike a balance between speed and coverage, whereas the mmWave spectrum offers exceptionally fast 5G speeds in Australia but with a more limited reach, making it particularly suitable for urban areas.
Coverage: In the initial stages, 5G service was confined to cities like Sydney, Melbourne, Brisbane, and Perth. However, there has been a quick change in coverage to include suburban areas and regional hubs. Telecommunications providers are making concerted efforts to extend their services and bridge the digital divide between urban and rural regions.
Investment: The rollout of 5G necessitated substantial investments in infrastructure. This depicts the installation of small cells and the upgrading of existing cell towers to accommodate 5G technology. These investments are of paramount importance to ensure the establishment of a robust and dependable 5G network that spans the entire nation.
Key 5G Providers: 5G Speeds in Australia
Several major telecommunications providers in Australia are spearheading the 5G revolution. Here are some of the key players:
Telstra: Telstra was one of the first providers to roll out 5G in Australia. They offer extensive coverage in major cities and have expanded to regional areas. Their 5G network is famous for its speed and reliability.
Optus: Optus has also made significant strides in 5G deployment. They focus on urban centers and aim to provide a seamless 5G experience to their customers. They offer a variety of 5G plans and devices.
Vodafone: Vodafone, is a major player in the Australian 5G landscape. Their merger has strengthened their position in the market. They are actively expanding their 5G network to reach more Australians.
Here's the average 5G download speeds in Australia:
Optus: 229.6Mbps
Telstra: 215Mbps
Vodafone: 150-200Mbps
When 5G and NBN upload speeds are compared, 5G performs somewhere between NBN Basic II 25 (8Mbps average) and NBN Standard 50 (18Mbps average).
Here's how each network offers in terms of 5G upload speeds in Australia:
Telstra: 17Mbps
Optus: 15.3Mbps
Vodafone: 14Mbps
Conclusion
5G technology has arrived in Australia with a promise to revolutionize connectivity and innovation across the nation. 5G speeds in Australia have ushered in a new era of connectivity, offering unprecedented speed and low latency that has the potential to transform the way we live and work. As the network continues to expand and technology evolves, the benefits of 5G will only become more apparent. Whether you're streaming your favorite content or using 5G for innovative business applications, it's clear that 5G speeds in Australia is indeed much faster than its predecessor, 4G.
Optus users are seeing average 5G speeds of 268.8 Mbps, but rival Telstra is ahead when it comes to overall Australian 5G speeds and coverage. Despite the competition between providers, one thing is clear: 5G is here to stay and is transforming the way Australians connect and communicate.