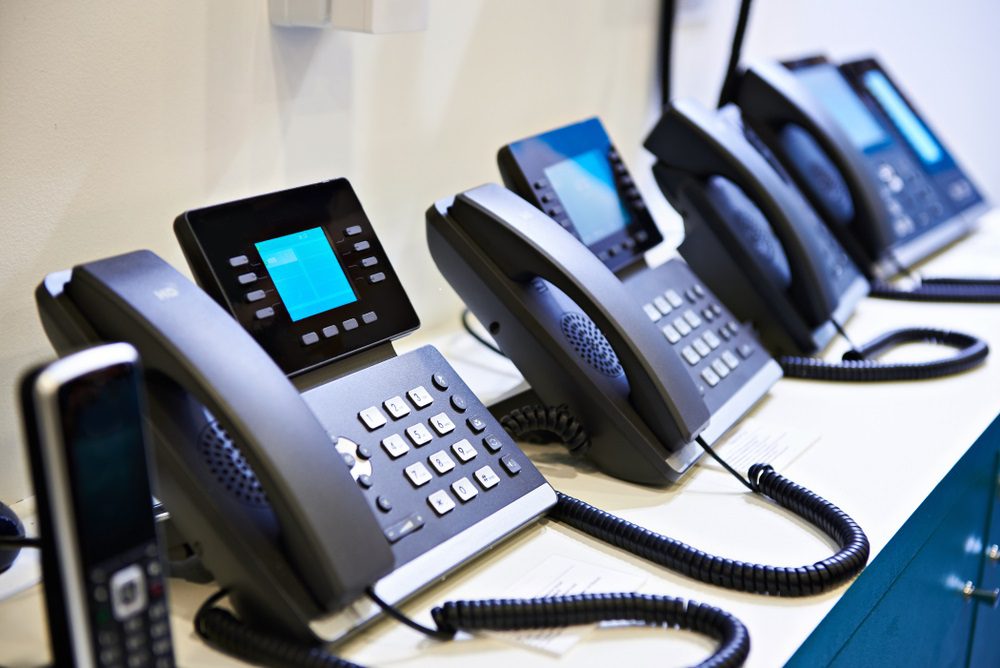 In a world driven by connectivity, your business phone plans are more critical than you might think.
Just as you'd compare personal mobile phone plans to snag a better deal. It's equally important to give your business phone plans a thorough look.
 Not only because there might be a better deal out there, but because the needs of your business change over time.
How to Choose the Best Business Phone Plans in Australia
As a business owner, your company's growth means your initial phone plan might not cut it anymore.
The one that served you well when it was just you and a couple of employees won't necessarily meet your requirements when you're juggling 10 or even 20 employees. In this case, upgrading your business phone can enhance your company's connectivity and productivity.
The Impact of nbn™
The catalyst for this re-evaluation is the nbn™ (National Broadband Network) rollout in Australia.
It's not just about getting faster and more reliable internet access. It's about transforming how we make and receive phone calls.
With nbn™ coming to a new area, residents and businesses must switch from old copper lines to nbn™ or a new fibre provider in 18 months.
The transition period means choosing nbn™, a fibre provider, or going mobile-only. The old copper network, except for limited special services, is being phased out.
Prepare for the change when nbn™ reaches your location.
So, not only is it the perfect time for your current provider to present you with new options. But it's also an excellent opportunity to explore what other providers have to offer.
VoIP Technology
Before diving into the details, let's get familiar with VoIP.
VoIP stands for Voice over Internet Protocol.
It's a simple way to make and receive voice calls using a standard internet connection.
The beauty of VoIP is that it works on any internet connection, not just the nbn™. VoIP type of phone system is widely adopted with the nbn™ due to the need for faster internet speeds.
Faster speeds are vital for managing multiple calls simultaneously. The nbn™ makes VoIP a preferred choice for modern businesses.
Choosing Best Business Phone Plan | 5 Key Features
1st. Handsets and Other Hardware
Switching to a VoIP phone plan might not necessarily mean new handsets.
But you will need a business-grade modem with VoIP support.
If you have multiple lines, consider adding Analogue Telephone Adapters (ATAs). However, with the nbn™ and VoIP, newer phone systems have become more accessible.
If you've held back on upgrading to a Private Branch Exchange (PBX) system due to the cost. A hosted PBX system offers all the features of a traditional PBX at a fraction of the price.
So, when you're shopping for a new business phone plan, check out the available handsets and phone systems too.
2nd. Cost
Of course, cost is a big consideration.
However, don't be swayed by lower upfront costs without digging deeper. Always consult the Critical Information Summary (CIS) for each phone plan.
The basic elements of a business phone plan help you to get a true picture of what's included and excluded, along with any additional costs that might creep in.
Often, the costs quoted in a plan's basic summary are dependent on bundle deals or signing up for long-term contracts. Lower upfront costs don't always translate to lower long-term expenses.
Bundled business phone plans make sense only if what's included aligns with your business's needs.
3rd. Call Allowance
VoIP business phone plans often come with unlimited calls.
Still, don't assume it's a free-for-all.
Pay attention to the terms that come with this unlimited offer.
Are the unlimited calls limited to local numbers, or do they extend to national and mobile numbers?
Moreover, if your business makes international calls, check out the rates for the countries you usually dial.
4th. Business Support
Not all support is created equal.
It's crucial to ensure that the phone plans you're considering offer access to business-grade support.
This means not having to rely on an online knowledge base of frequently asked support questions. But having the luxury to contact a support centre, even on weekends.
Business support takes into account that any disruption to your business internet or VoIP service is a disruption to your business.
5th. Flexibility
Depending on your phone system, each VoIP phone plan is equivalent to a line on a traditional phone system.
So, adding or removing lines from service means adding or cancelling phone plans.
Consider the time it takes for a new phone plan to become active, and the notice period required to cancel one or more plans.
Additionally, consider whether the plans offered by a provider can grow with your business's expanding needs.
This applies not only to the plans but also to the type of phone system and handsets available.
Phone Systems Available with Business Phone Plans
Now that you're armed with the knowledge of what to look for in a business phone plan, let's explore the different phone systems available:
A. Basic Voice System
A basic business phone line that uses the nbn™ for making and receiving phone calls and faxes.
Basic Voice System can also handle EFTPOS devices.
You'll need to connect analogue handsets and devices to a business modem or an Analogue Telephone Adapter (ATA).
Features include
Caller ID,
Call Transfer,
Call Waiting,
Call Forwarding,
Basic Line Hunt,
3-Way Conferencing.
One basic voice plan is equal to one active phone line in your business. The number of concurrent calls, whether incoming or outgoing, determines how many plans you need.
B. Hosted PBX System
This system offers similar features and benefits to a regular PBX system but comes with lower upfront and ongoing costs.
The PBX system is hosted and maintained off-site by your VoIP provider.
You can make and receive calls using VoIP handsets, computers (softphone feature), and mobile phones.
Features include
Line Hunt Groups,
Sequential Ringing,
Simultaneous Ringing,
Call Transfer,
Call Hold,
Voicemail to Email,
Auto Receptionist,
Softphone Computer or Mobile App,
Smart Call Queueing,
Music on Hold,
Fax2Email,
Online Portal for system management & reports,
and more.
One phone plan corresponds to one active phone line in your business, with the flexibility to handle multiple concurrent calls.
There's no upper limit; you can customise it to your specific needs.
C. SIP Phone
This system supports basic VoIP lines for an IP-enabled on-premises PBX.
The features available are those already supported by your current PBX.
One channel on the SIP system equates to one phone line, and you need a minimum of two channels.
You can add or remove channels as needed, and numbers for extensions are available in 10, 50, and 100 number ranges.
Wrap Up
To wrap it up, Quantacom is among the great business phone systems available in Australia.
The features or requirements are what set it apart. It's up to you to determine what features your business needs.
Your phone plan should align seamlessly with your business operations and be flexible to change with your business growth.
Your business deserves the best ─ Quantacom make it happen!
Now you know how to choose the best business phone plan for your company.
It's time to take action!
Don't settle for less than perfect and best business phone plan.
Explore your options and build your custom business phone plans with Quantacom.
If you have questions or need guidance, reach out to our experts.