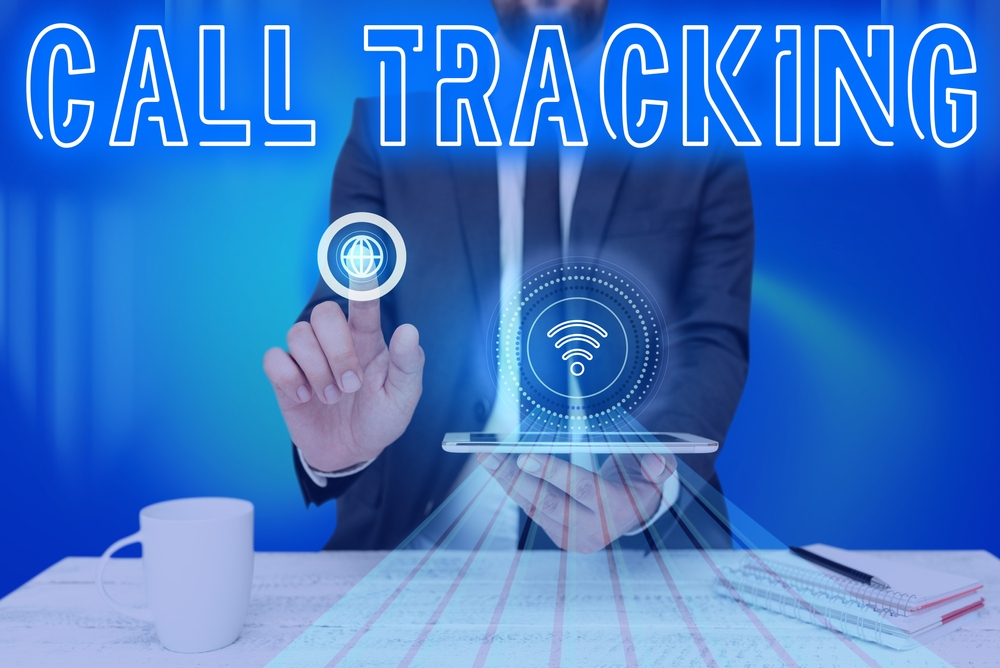 Running a business can be like navigating a complex maze.
But what if you had a tool that could guide you through the twists and turns?
That's where the Quantacom Call Tracking Business phone system comes in. It's not just another tool; it's your secret weapon to propel your business toward success.
Upgrade Your Business with Quantacom Call Tracking
Imagine running a business where every call, every customer interaction, and every marketing campaign is fine-tuned to perfection.
That's what Quantacom Call Tracking can do for your business.
In this article, we'll dive into how this invaluable tool works, why it's essential, its key features, benefits, cost, and how to get started.
TOP FEATURE ALERT!
This feature is available on our website:
Quantacom Orbit, a cutting-edge telecommunications solution, has taken a significant and smart step
forward in enhancing customer experiences with the introduction of Location Routing.
Ease to Access Nearby Locations!
Quantacom Orbit's Location Routing is a game-changer for businesses that rely on 1300/1800 numbers
to connect with their customers. By leveraging this technology, companies can now harness the power
of location-based intelligence to provide a highly personalized and efficient customer service
experience.
How Quantacom Call Tracking Works
Actionable Insights Through Call Tracking
Quantacom Call Tracking is like having a magic crystal ball for your business.
It gives you a detailed report on every call made to your business numbers. This report includes:
how many calls you receive,
how long they last, and
when your phone rings the most.
Comprehensive Reporting for Informed Decisions

With Quantacom, you can take a peek into the minds of your customers.
You'll see trends in your market and the strengths, and weaknesses of your marketing campaigns. And even who your top-performing team members are.
This is like having a business superpower – you can make decisions based on real data.
Why Call Tracking is Your Business's Best Friend
The Power of Data: Operational Benefits
Call tracking isn't just for big businesses; it's for everyone.
It helps you understand,
your customer's journey,
their needs, and
how your team operates.
You'll learn when your business gets the most calls and when it's quiet, allowing you to allocate resources effectively.
Efficiency, Satisfaction, Motivation ─ All In One Tool
By using the insights from call tracking, you can create staff schedules that match your peak call times.
This means happy customers and motivated staff.
You can even design clever software solutions, like routing calls to the right person, or a helpful automated message service.
Key Features of Quantacom Call Tracking
Simplify Customer Connections
Imagine having one number that all your customers can call – easy to remember and accessible from anywhere in Australia.
That's the magic of 1300, and 1800 numbers provided by Quantacom.
Intelligent Call Routing
Your calls can be routed to the right person or department based on the criteria you set. It's like having your own call director, making sure every call goes where it's needed.
Reliability and Scalability
Quantacom's network can handle over 0.5 billion calls per year.
Ensuring your business keeps running smoothly. You won't find scratchy phone lines or call dropouts here.
See the Bigger Picture: Reporting Made Easy
The 1300/1800 numbers online reporting tool gives you full visibility of your call traffic. You'll know which campaigns are effective, which calls are coming in, and more.
It's like having a dashboard for your business calls.
Online Service Management
Managing your call routing is as easy as a few clicks on a web-based portal.
You have the power to make changes when you need them. Ensuring your business is always flexible and responsive.
Local Activation & Support
Quantacom offers local expertise to support your business. If you need help, they're just a call away, ensuring your business stays connected.
Benefits of Using Quantacom Call Tracking
Happy Customers, Happy Business: It's That Simple
When customers can call you easily with a single number, they'll love the convenience. And when their calls are directed to the right person, it's a win-win for everyone.
A National Hotline for Everyone
With 1300, and 1800 numbers, your business can reach customers all over Australia. It's like having a national hotline for your business.
Empower Your Hybrid Team: Work, Anytime, Anywhere
Your staff can now answer calls from anywhere, even on their mobiles. It's flexibility at its finest, ensuring you never miss an important call.
Boost Efficiency: Every Call Counts
Call routing features streamline your call flows. Calls go to the right places, and you can adapt quickly if things change.
Adapt to Changes Rapidly
The online management portal puts you in control. If your business grows or call volumes change, you can adjust without a hassle.
Business Never Sleeps: Non-stop Operation, No Matter What
Don't let outages disrupt your business. With the Quantacom business phone system, you can decide beforehand what happens to calls during planned or unplanned outages.
Business on the Go: Portable & Flexible Number
Your business can grow, relocate, or change, and your customers can still reach you without a hitch. It's business continuity at its best.
Cost of Quantacom Call Tracking
Perfect Mobile Plans: A Fit for Every Business
Quantacom offers a range of telecommunication solutions designed to fit businesses of all shapes and sizes. Experts in their field tailor these solutions to meet your unique needs.
Scalable Support: Grow Business with Confidence
Whether your business is just starting or becoming a national brand, Quantacom can adapt to your growth and provide the support you need.
Value-Packed Mobile Plans
Starting at just $0 per month, Quantacom's plans come with call credit and features that go beyond the plan cost, giving you incredible value.
Tier 1 Support: High-Quality Network That Works
With Quantacom's business phone system, you get the best networks and software solutions, ensuring your business builds trust and legitimacy with your customers.
Get Started with Quantacom Call Tracking
Visit Quantacom's online website and pick the 1300/1800 number that suits your business best. There are options for national numbers, toll-free numbers, smart numbers, and local virtual numbers.
Once you've chosen your number, it's time to pick the plan that suits your business. There's a plan for every business need. And they're designed to give you the best value for money.
Access to Essential Features
Your business mobile plans include features like;
call forwarding
voice-to-email
call tracking and reporting
call overflow
All of these are available through the easy-to-use Quantacom Portal.
Don't Miss Out ── Make Business Easier
Premium Network Support
Quantacom ensures your business runs smoothly with top-tier network support.
Say goodbye to annoying call dropouts!
Contact Us to Supercharge Your Business
Don't wait to take your business to the next level.
If you're ready to transform your business and supercharge your success, reach out to Quantacom today. Our experts will guide you through our offerings and tailor them to support your unique business goals.
Get 1300/1800 Number Today | A Business Booster
In the ever-changing world of business, you need every advantage you can get.
Quantacom Call Tracking is the game-changer you've been waiting for.
It offers actionable insights, enhances customer experiences, and streamlines your operations. It's not just a tool; it's a path to business success.
Ready to transform your business strategy?
Reach Out to Quantacom Now!
Utilise the power of call tracking and open a world of features for your business. Choose the network reliability your business deserves.