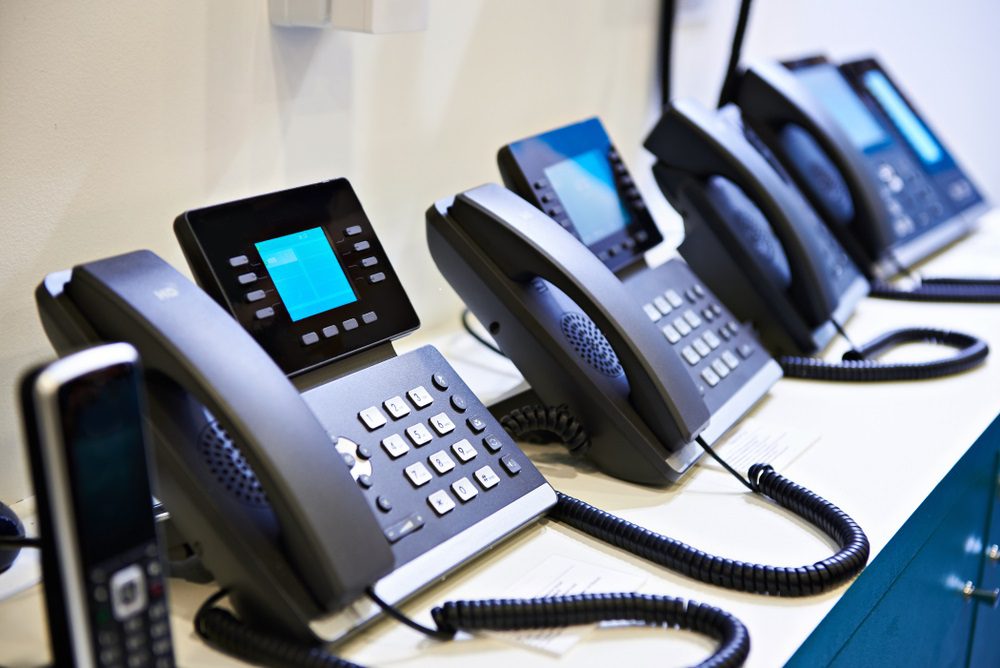 Select a best phone system for your business with Quantacom
When selecting a business phone system, you must first determine the system type like landline, VoIP, or virtual and the location like on-premises or in the cloud where the equipment will be stored. The phone systems of today provide a variety of useful calling, teamwork, and mobile features to organizations of all sizes. Employees have many options for connecting to their business phone setup while away from the office thanks to business phone systems.
Could your organization get by with a virtual phone service that relies on mobile devices rather than a full phone system with desk phones?
What is business a phone system?
What kind of service do you require if you require desk phones?
Do you feel comfortable using a business voice over Internet Protocol (VoIP) system?
VoIP systems are available from a variety of providers and operate online. Do you like to use a traditional landline service provided by a local or regional phone company?
If you decide to use VoIP, do you want your service provider to host the system in the cloud or on-premises at your company?
What type of phone do i have in my business?
Quantacom can assist you in finding the answers to these questions if you already know or if you don't know what you require and even if you just want to view only our list of the top business phone systems.
Visit the link below to get the best options for your business phone system Australia.
https://quantacom.com.au/shop-orbit/
Quantacom a leading business consultant Australia is offering free access to Softphone app to all Quantacom Customer. You don't need to worry about paying the app after few days of usage.
Types of Phone Systems:
Read on if you're not sure yet. We'll outline the benefits and drawbacks of different phone system types for you:
Virtual phone systems link callers to remote workers on their home or mobile phones when they dial a main business phone line. When a consumer dials the main phone line, these systems function as a comprehensive call-forwarding solution, diverting calls to a worker's home or mobile phone rather than a desk phone. These systems come with a variety of functions, including toll-free lines, voicemail, voicemail forwarding, call screening, automated receptionists, and online faxing.
Points To Be Remembered:
Benefit:
Companies with off-site personnel may always project a professional image thanks to this kind of service. Additionally, it provides distant workers with access to numerous phone system functions that are unavailable on mobile and home phones. For additional details, see our review of Grasshopper, our top-rated virtual phone system.
Drawback:
Virtual phone systems don't function like traditional phone systems. Your home phone or mobile network may still be processing your calls in many cases. This implies that you use up minutes on your mobile or landline phone and are charged for the call through the virtual system. Some virtual services let you use the mobile app of the provider to place calls over an internet connection.
Traditional Landline Systems
In this case, landlines are conventional phone networks that are frequently provided by a local or regional phone company. Landlines, also referred to as public switched telephone networks (PSTNs), are analogue systems that utilize the conventional copper cable of the business telephones company. To operate a landline service, you require PBX (private branch exchange) hardware on-site. Multiple extensions can be created with this hardware, which also offers phone system capabilities like call transferring and call directories. Today, some landline systems are regarded as VoIP hybrids. Each individual phone is connected to the data network of the organization via a standard phone line. business landline phone service are being phased out by many phone system providers, so it could be difficult to find one that still provides this kind of service.
Points To Be Remembered:
Benefit:
Landline systems are a dependable, tried-and-true solution that many businesses are at ease employing.
Drawback:
Since most phone system providers no longer provide business landlines, they are more challenging to buy and maintain. These systems will eventually become obsolete; it's just a matter of time.
VoIP Phone Systems
VoIP phone systems employ a company's existing internet connection in place of the copper cables that landlines run on. VoIP systems offer features like automated attendants, call queues, and computer integration, which enables voicemails to be sent to email inboxes and PCs to be used as soft phones that were previously only available to large businesses with expensive PBX hardware. VoIP systems enable distant employees to use their mobile devices to access the company's phone system. VoIP phones buying guide is available on Quantacom website.
Points To Be Remembered:
Benefit:
VoIP offers a high-tech phone system complete with bells and whistles. These systems are substantially less expensive than landline systems and are simple to install and configure.
Drawback:
Your internet connection is required for these systems. This kind of phone system won't function for you if you live in a neighborhood with patchy internet connectivity.
On-Premises VoIP Systems
With on-premises systems, all of the gear, including the PBX needed to maintain the phone system, is kept inside your company. On-premises systems demand a significant capital outlay because you have to buy the hardware up front. With an on-premises system, you pay monthly rates for your SIP trunking, or PRI circuit, which is what, allows you to make and receive calls, in contrast to a self-hosted system where you pay one time fees for all the hardware. The system's upkeep, fixes, and updates are under the purview of your IT team.
Points To Be Remembered:
Benefit:
You always have control over your service. You and your IT staff make sure it is operational and set up according to your preferences.
Drawback:
Since you must purchase all the necessary equipment, there is a large upfront expense. You also need a staff member who can service and maintain the system.
Cloud-Based VoIP Systems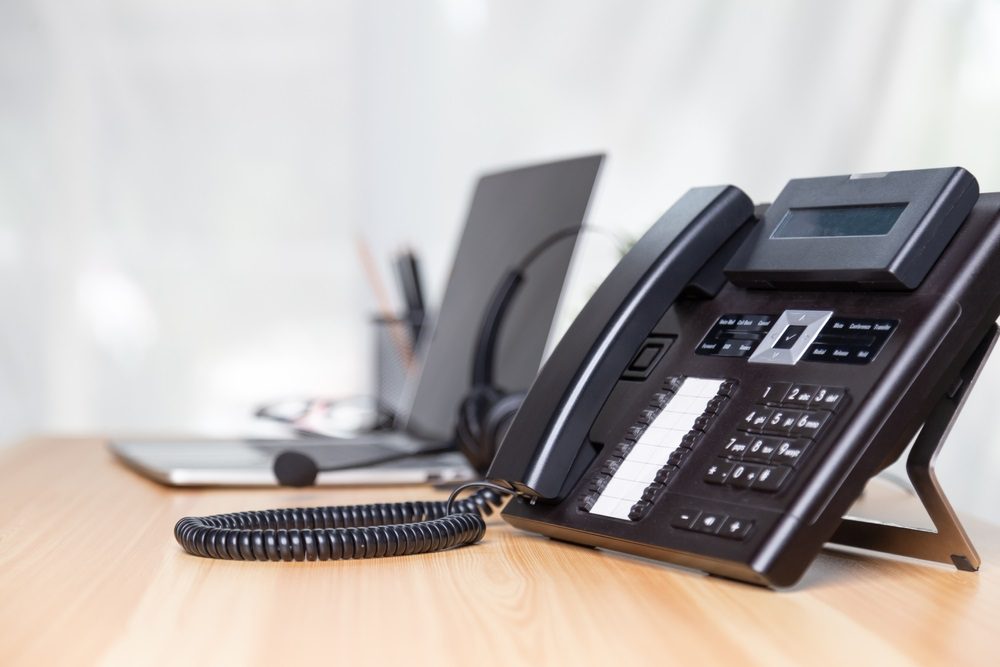 The only hardware that needs maintenance with cloud-based systems is phones. Your PBX technology is upgraded, maintained, and housed by the service provider. Growing enterprises can rapidly introduce new lines of service business landline phone and business phone system setup thanks to the cloud, which also offers quick access to new capabilities. Businesses usually pay a monthly fee based on the number of users.
Points To Be Remembered:
Benefit:
There is no dial-tone service or PBX infrastructure to buy and maintain. All of stuff is taken care of by your provider. From your computer, you may set up and customize the system for your company.
Drawback:
The hardware is not under your control. You must rely on your supplier to address any system outages as soon as feasible.
Aspects of All Type Phone Systems:
Virtual Phone Systems – Sole proprietorships or small firms with remote employees.
Traditional Landline Systems – For Big organizations having the funds and internal IT employees to administer and maintain them, essential for establishments without high-speed internet access.
VoIP Phone Systems – Small businesses who want to affordably use a sophisticated phone system and companies that want to provide their remote workers access to the phone system.
On-Premises VoIP Systems – For Businesses having an in-house IT team that can install and maintain a VoIP system; businesses that don't feel comfortable using the cloud and want complete control over their system and access to the equipment at all times. Businesses that may find it challenging to comply with regulatory or compliance standards in the cloud.
Cloud-Based VoIP Systems –Expanding enterprises on a limited budget without an IT staff to administer and maintain PBX hardware; companies that need quick access to new phone system capabilities or who have several locations and prefer to have a centralized system.
FAQs:
VoIP is your option or what phone features are required? If you are still confused, have a look below for some much needed FAQs by Quantacom. Hopefully, you will get the answer of remaining queries.
Decide better!
Does my company need a phone system?
Yes is the clear-cut response. All businesses can benefit from some form of phone system because the success of a business greatly depends on how it portrays itself.
For businesses to succeed, physical presence is essential. An ideal approach to do that is to allow customers and clients to contact you on a business line that frequently has an automated attendant answer the call. Businesses can still project the image they want by employing a virtual system even if they don't want to invest money on a full-fledged phone system.
Why can't my staff and I just use our mobile devices for work?
If you spend money on a virtual phone system, it is undoubtedly feasible. You can utilize your mobile device with this system while maintaining a professional appearance.
There are some problems when using only your mobile line without a virtual system. First of all, it gives off an unprofessional vibe to your clients. Second, mobile lines don't offer the tools and features that small businesses find most useful, such music on hold, voicemail to email, call forwarding, and call screening.
I've had a classic landline system my entire life. Will employing this kind of system going forwards put me at a disadvantage?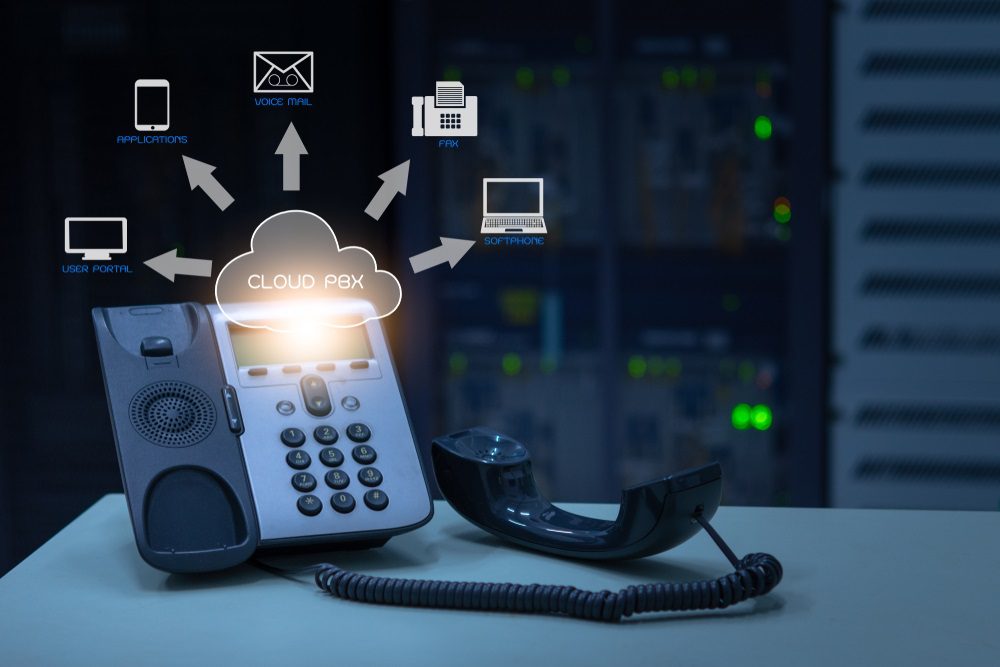 Landline systems still function at a high level, thus their functionality is not the issue. The largest problem you will have with traditional landline phone systems is the lack of fresh possibilities. This indicates that there isn't any new technology being created for landline systems.
Landlines cannot get any fresh software updates either. You won't have much access to new features and abilities as a result.
How do I choose the best phone system and service for my company?
Budget, business growth, availability of a high-speed internet connection, and whether you have an IT staff competent of running and maintaining an internal phone system is all things you should take into account.
Uptime is a consideration if you're thinking about using a system hosted in the cloud. This represents the frequency of system functioning. Your telephone services won't be available if the system is down. To reduce service downtime, the best providers have several data centers spread out around the globe. When conversing with several suppliers, enquire about their uptime records and whether they provide any money-back guarantees.
Is the only cost associated with cloud systems a monthly charge, or are there additional expenses I should be aware of?
Cloud-hosted phone systems include certain up-front charges. IP phones cost from $60 and $700 per unit, therefore you will probably have to pay for them. Some vendors may charge for setup and training.
Do I share a server with other businesses when I use a cloud-hosted system, or is there a server designated exclusively for my company?
Businesses have the option to use a shared server or pay extra for a dedicated server from a number of cloud phone system providers. Whether you choose to purchase the system as a service on the same platform the supplier gives to everyone else or have it dedicated exclusively to you depends on your preferences.
Smaller companies that don't have any unique needs or adaptations usually feel at ease using a shared service. A dedicated server that offers the high-quality service and privacy they desire is probably preferred by large organizations with complex needs.
Is a VoIP system's connection just as reliable as a landline?
Although some users might be worried about the VoIP system's sound quality, the technology has advanced to the point where it is almost hard to distinguish the difference between calls made over the phone and those made online.
Your company must be careful while configuring your data network to guarantee strong and clear call quality. Make sure your network is configured to give voice calls priority over other types of internet traffic and that you have the capacity to manage the volume of calls coming into it.
Which Functions are offered by a VoIP Phone System?
Previously, Only Major Firms Employed Feature-Rich Phone Systems, But Today's VoIP Choices Provide Small Enterprises With The Same Advantages. The Following Are Some Of The Calling And Teamwork Features You Could Find Most Useful:
Call Forwarding Call Recording
Call Queuing
Voicemail Transcription
Voicemail To Text
Conference Calling
Interactive Voice Response (IVR)
Automated Attendants
Extension Dialing
Ring Groups
Directory Assistance
Call Transferring
Internet Faxing
Call Reports
Call Monitoring
Missed-Call Alerts
Video Conferencing
Online Meetings
Instant Messaging
Text Messaging And Integrations
Telephone Calls Abroad
Can remote workers use a company phone system?
Without the requirement for a cell phone specifically for work, VoIP technology allows employees the flexibility to accept and make business calls from any location. Business VoIP systems provide smartphone applications and mobility features that enable employees to use their desk phones to the fullest extent whenever and wherever they choose.
Why should it matter to me that my staff members can use the phone system while they are away from the office?
Employees must always be reachable, no matter where they are, in the modern era of remote workers and flexible work schedules. When your clients need your personnel, you don't want them to have to go looking for them or, worse yet, not be able to find them at all.
Mobility guarantees that you can always access your personnel. Additionally, it enables people to communicate without giving out their mobile phone numbers.
The term "unified communications systems" keeps coming up. What distinguishes them from a phone system?
Unified communications systems make up a large portion of today's phone systems. Voice calling, messaging, and video or online meetings are all included in one service provided by these platforms. Additionally, they provide online faxing and audio conferencing. These services are provided on the platforms of a large number of modern phone system operators.
Solutions that solely provide voice calling and related functions are not unified communications systems.
What difference does it make if I have an on-premises system versus a cloud-based system if my organization has numerous locations?
You don't need to install complicated PBX equipment inside each of your sites if you use cloud-hosted systems. This not only makes setup simpler, but it might also result in cost savings. Utilizing these cloud-hosted technologies is simple because they can be handled from a single web platform.
What options are there for a small business phone system's capacity for phone lines?
Your per-user cost will often decrease as you add more lines. It's also an easy process to add new lines. With on-premises solutions, adding more lines requires you to physically work on your equipment. With systems hosted in the cloud, you may quickly add a new line right from your computer.