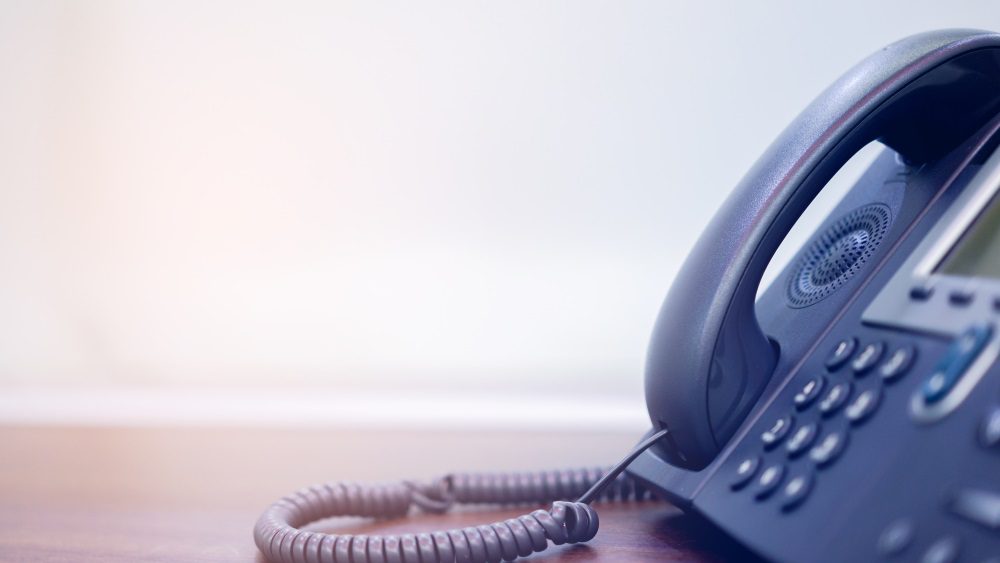 Although you are an entrepreneur and have launched a new firm, have you ever given phone systems any thought? Like how to schedule work specifically in this century without them. Quantacom addresses a crucial issue with phone systems for small enterprises. Follow the blog to get the information you need, especially in Australia.
No matter the size, a firm requires dependable business phones to function properly. If you have the correct phones in place, you can successfully control your calls and communication flow at all hours of the day and night. Call accounting, call recording, voicemail diversion, and virtual receptionist, music on wait, mobility, or having simple call forwarding options are just a few examples.
It may be difficult or lengthy process to set up phone system for your small business or even to upgrade the one you already have in the offices. But if you are well aware of the small business phone systems and what to look for in a new systems, picking a new phone system become easier & simpler.
Phone Systems for Small Business with Quantacom
What Is a Business Phone System?
A multi-line telephone system called a "business phone system" is used in business settings to handle incoming, outgoing, and internal calls.
The time when office phones and landlines were the only options for employees is long gone. Different kinds of business phone systems have emerged as a result of mobile phones and the internet. Along with the more contemporary private branch exchange (PBX) systems and the more conventional public switched telephone network (PSTN), popular contemporary systems include VoIP, cloud-based phones, and self-hosted phones.
Even though a business phone system might seem like a given or even an unremarkable aspect of your company, updating your system can have many benefits.
Benefits of Phone Systems:
Makes Remote Work Better:
Given the increase in the number of workers who do some or all of their job remotely, keep your workforce linked wherever they are? Modern company phone systems offer flexible and adaptive communication, especially those that run online. Employees only need a dependable internet connection and a network-connected device, such as a desktop, laptop, or mobile phone, to ensure they are always reachable.
Encourages Professionalism:
Any firm must maintain a professional image, especially a smaller or newly established one. Many corporate phone systems include features that give callers a positive, professional image, such as auto attendant, intelligent call routing, hold music, and voicemail.
Unified Communication:
Instead of using many calling and collaboration apps, a business phone system may consolidate all of your internal and external interactions onto a single, unified platform. The software may also be integrated with your current programmes and apps, like as CRM, to encourage teamwork and simplify everyday duties.
Types of Small Business Phone Systems: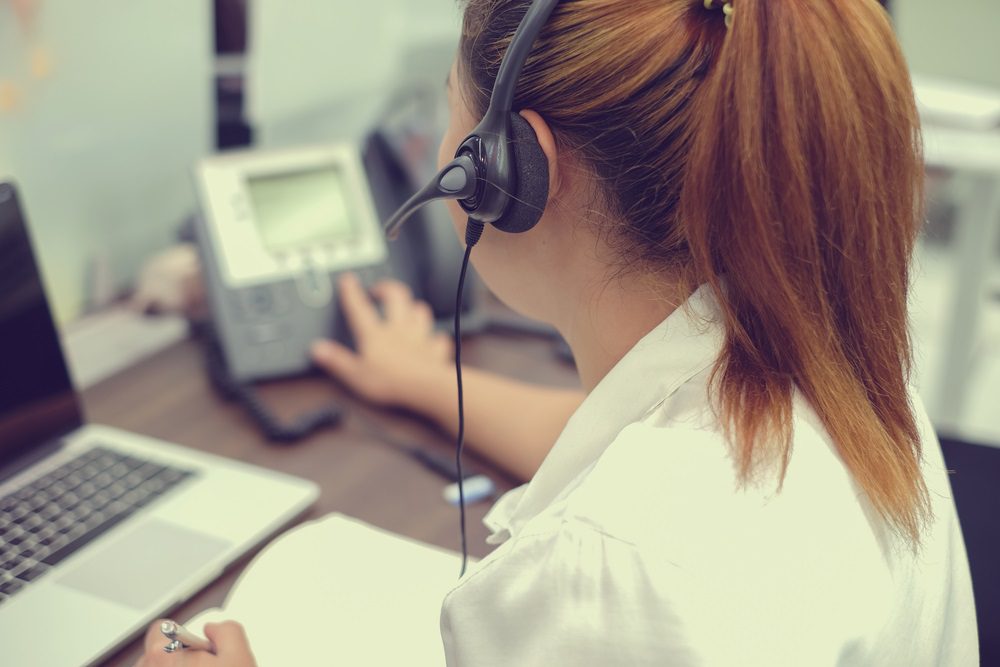 Key System Units
The most basic phone system is one that utilizes the key system unit. This type of system is only suitable for small businesses with no more than fourty phone operators due to its limitations on the number of phone lines. It is a straightforward system to use similar to a home phone. Although it has all the necessary features, it is neither portable nor flexible. With the aid of a central switching system, it manually selects the phone line. Since it is entirely wireless and does not require a central switching unit, it is both portable and adaptable and still has the same phone functionality as the established system.
Private Branch Exchange
Another alternative for a corporate phone system is a private branch exchange (PBX). Compared to the KSU and KSU-less systems, this system is more sophisticated. The automated routing of incoming calls is made possible by the use of programmable switching devices.
Due to its high level of automation, this kind of business phone system is appropriate for organizations with more than 50 employees. The PBX system's uninterruptible power supply, which enables a firm to operate for some time without electricity, is another important benefit.
Hosted PBX is a variation of this technology. The sole distinction in this arrangement is that the programmable switching device is now hosted by a telephone company rather than being put on-site. The key benefit is that you won't lose any of the sophisticated capabilities of the typical PBX system while avoiding some of the installation and maintenance expenditures.
SIP System
A communication system called Session Initiation system (SIP) controls multimedia communication, including audio and video conversations. You need a SIP phone that establishes communication over the internet in order to utilize SIP. SIP phones, in contrast to conventional phone systems, use internet technologies to provide safe, dependable calls. The SIP protocol enables organizations to have unified communications as it integrates basic phone capabilities with video, email, instant messaging and more.
Organizations use a SIP phone if they're looking for scalability, reliability, and not limited voice calls. With SIP, you can expand into video and instant messaging. Basic phone lines are used to connect PBX phone systems with SIP capability to the phone network. It takes less time to add or remove channels or lines than it would with a traditional PBX setup, and depending on the hardware you already have, you might have access to certain extra features for business phone service.
Standard NBN Business Line
Australia's national wholesale open-access data network is called the National Broadband Network. It consists of wired and wireless communication elements that NBN has deployed and is running. Among various office telephone systems, this is one of the most basic. It enables your phone to connect to the internet in the same way that any other internet-capable device can. Only a few functionalities can be supported by this kind of phone system. Nbn phone is the straightforward option if you want a single, cost-effective phone line for your organisation. A single-line nbn phone will dial you into the advantages of VoIP sooner with less setup. Simply connect your new business phone to the internet to get started.
Hosted Phone System
In addition to a few more functions, HPS may provide all the ones you would get with a standard PBX system. It is regarded as a virtual or cloud-based PBX even though it functions just like a full-fledged PBX system. On-site infrastructure and setup are seldom ever needed. On your computer or mobile device, you can use applications or phones to access services. The system may scale up or down more readily than a traditional PBX system since the real system is housed in the cloud on the servers of the provider you have selected.
VoIP Phone System:
The Voice over Internet Protocol (VoIP) technology is one of the most recent and well-liked corporate advancements. This is by far the most sophisticated technology, enabling communication between a potential customer and a phone operator even when they are in separate countries. It necessitates the usage of a computer and the internet. Nevertheless, it is also the most expensive system, with the price depending on how many employees would utilise it. The key advantage of this system is that it can be used by computers on your company's corporate internet network to access all of its services.
Your voice is changed to a digital signal using VoIP technology so that it may be transferred over the internet and then converted back to audio by the VoIP-capable device. On the opposite side, there was no apparent quality reduction. In addition to making and receiving VoIP calls on conventional phone phones, you may now utilise a service like Skype. As a consequence of the nbn rollout and other independent fibre networks, this has considerably altered, and VoIP over the nbn is now the standard for phone services in Australia.
What Do I Need for a VoIP Phone System?
The first need for switching from an antiquated copper network phone system to a VoIP system is a suitable nbn connection. You may also require a business phones modem and an Analogue Telephone Adapter (ATA) if you're connecting more than two office phone systems to your normal NBN Business line. To utilise a hosted phone system, you need a LAN switch, router, or gateway with enough extra ports for every telephone device you want to connect. If you're switching to a SIP system, you'll need a suitable router and an IP-enabled PBX system. Because calls may be placed and received via laptops, desktop computers, or mobile phones, some VoIP phone systems don't require cordless or desktop telephones.
What to Do Before Buying a Business Phone System?
It's crucial to consider how that might work for you now that you have an idea of how the appropriate business phone system could benefit your company. Making a plan before you start your software search can prevent you from becoming overrun by the available possibilities.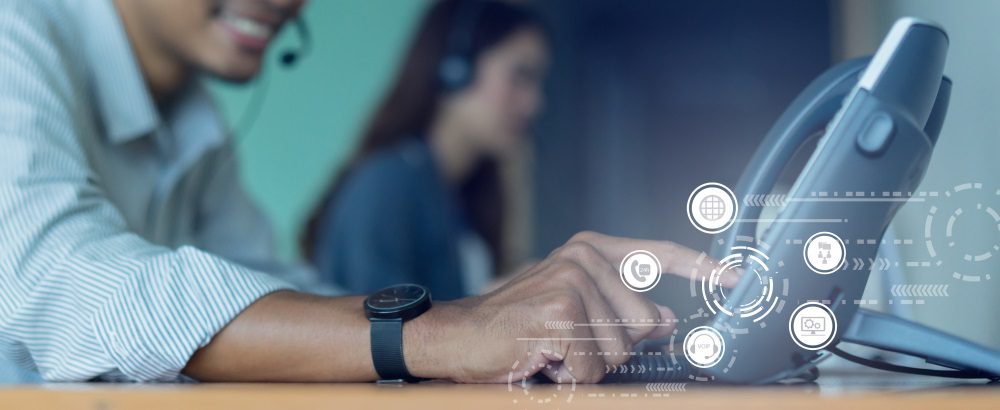 The following actions you should do to get ready for your software search are:
Find out what your business requires
Make a list of the essential characteristics
Identify the market
Create a budget
Compare superior options
Obtain complete vendor details
Go for professionals assistance as necessary action like Quantacom in Australia
Key Features to Look For In Business Phone Systems:
Every company requires phone systems, you must first accurately determine which elements of your current system use and which features will be required. Most of corporate phone systems have a standard set of capabilities and they offer additional or optional services. Important characteristics to be considered are given below:
This is particularly helpful for companies who receive a lot of inbound calls. An auto receptionist function makes it simpler for consumers to choose the department or individual they wish to speak to without going through the receptionist first, even if you have a professional receptionist.
A fundamental system should nevertheless allow for the holding, transferring and forwarding calls same goes for the creation of hunt groups and a call waiting indicators. Sequential and simultaneous ringing are excellent call characteristics, but not always necessary.
If voicemail support is required for your company, check for it because not all systems will provide it. Standard voicemail can be improved with voicemail to email, giving convenient access to voicemail even if they are not in the office phone system.
Some SIP and hosted phone systems may offer softphones, which allow calls to be placed and received through computer or mobile application. This reduces your dependency on handsets, making it easier to change the system's size as needed. The mobile app works the same way as the primary business phone line for making and receiving calls.
Numerous VoIP phone services offer limitless calling to conventional mobile, landline, and local lines. To see what is covered, always review the Critical Information Summary of any systems and plans you are thinking about for business phone solutions. Consult Quantacom for better services and consultancy according to your requirements.
Conclusion:
Small company phone systems that are hosted in the cloud are revolutionising how companies communicate with one another and with their clients. Although the entire globe congregates in Australia for business, your clients might be located everywhere. When you use Quantacom's dependable VoIP phone service, your calls will still be able to go through and your messages will still be forwarded even if the power goes out. Successful businesses are built on strong communication. How well you communicate internally affects how well your teams can work together and complete tasks quickly.
Additionally, having effective customer relations raises customer satisfaction and brand reputation. Your workers can interact more effectively with the help of the most recent technology thanks to our corporate communications solutions. We can connect your remote workers, field sales teams, or several locations, regardless of how you operate.
Microsoft Teams and Office 365 Integration: Quantacom
The integration of Microsoft Teams with the QuantaCom Orbit solution offers office phone systems for small business for much-desired and useful hybrid-mode. Phone automatically switches modes in response to an incoming SIP or VoIP or Teams Call. Additionally, it gives users the choice to answer classic SIP/VoIP or a Microsoft Teams call using a wired or wireless headset that is already attached to their physical desk phone. As an alternative, the user can always click a button to change to the preferred mode. Users can place calls using a desk phone or cordless phone for business in traditional mode.
While other capabilities like Outlook Calendar integration allow the user to easily view how their day looks or even issue an invitation for a future meeting directly from their physical desk phone itself, users of Microsoft Teams mode may make and receive teams calls, create or join a team's meeting, and more. The incredible HD Camera and huge Display screen options that come with Microsoft Teams Certified Series Phones also make Teams video calling and shared screen view fully compatible, enabling a communication experience that increases productivity.