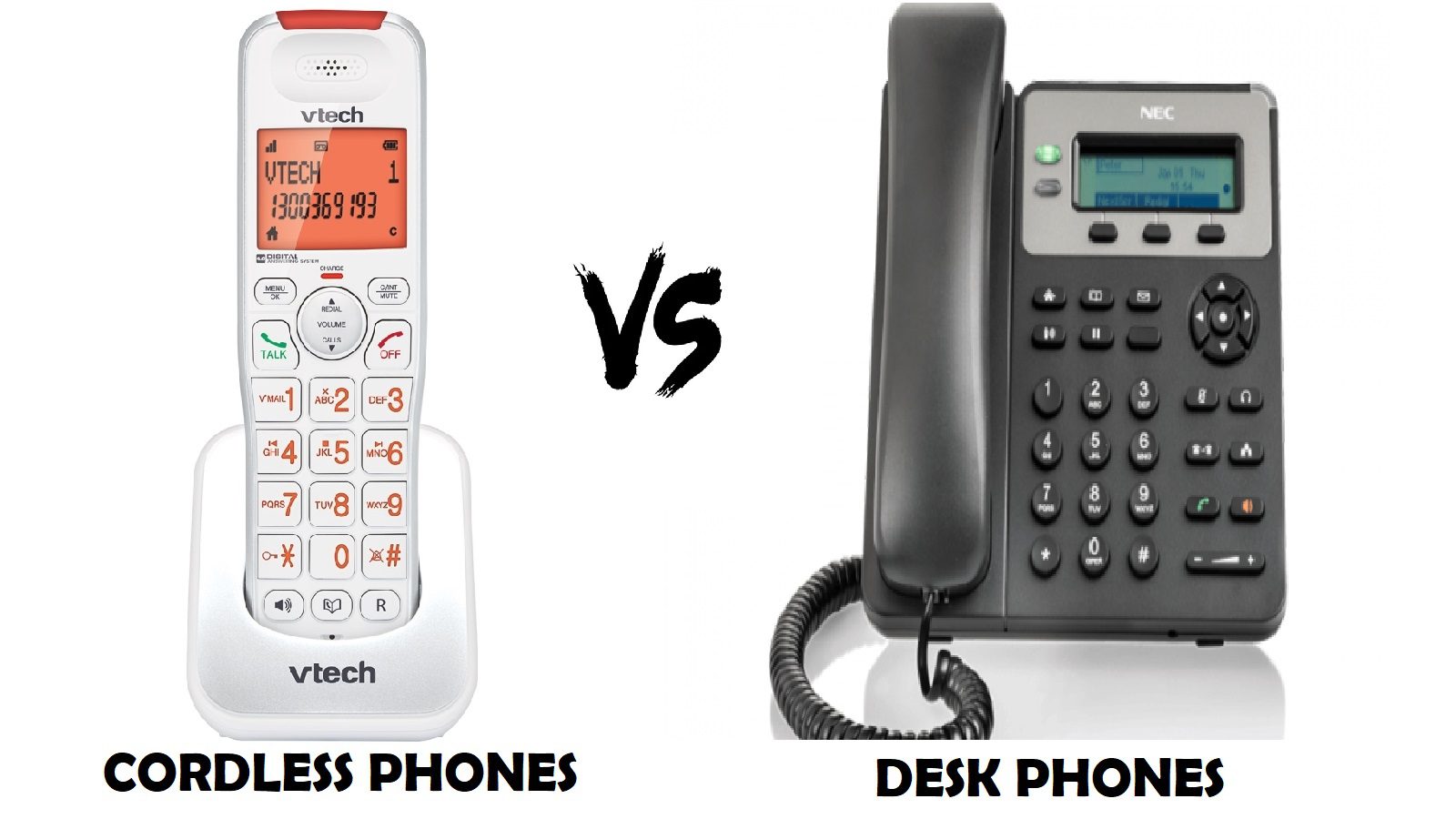 There are different types of phone we use and see on daily basis especially in offices. Every one carry their own phone set on tables and use it accordingly. Have you ever questioned the variations of phones and which is best or what are the pros and cons of them? In this article, Quantacom particularly bring a topic of pros and cons of desk and cordless phones.
It can be difficult to decide between a desk phone and a cordless phone when it comes to office phone systems. The best option for your business will depend on your particular needs and requirements because both types of phones have advantages and disadvantages. This article will examine the main distinctions between desk and cordless phones to assist you in choosing the right one for your workplace.
Pros and Cons of Desk & Cordless Phones by Quantacom
Desk Phones: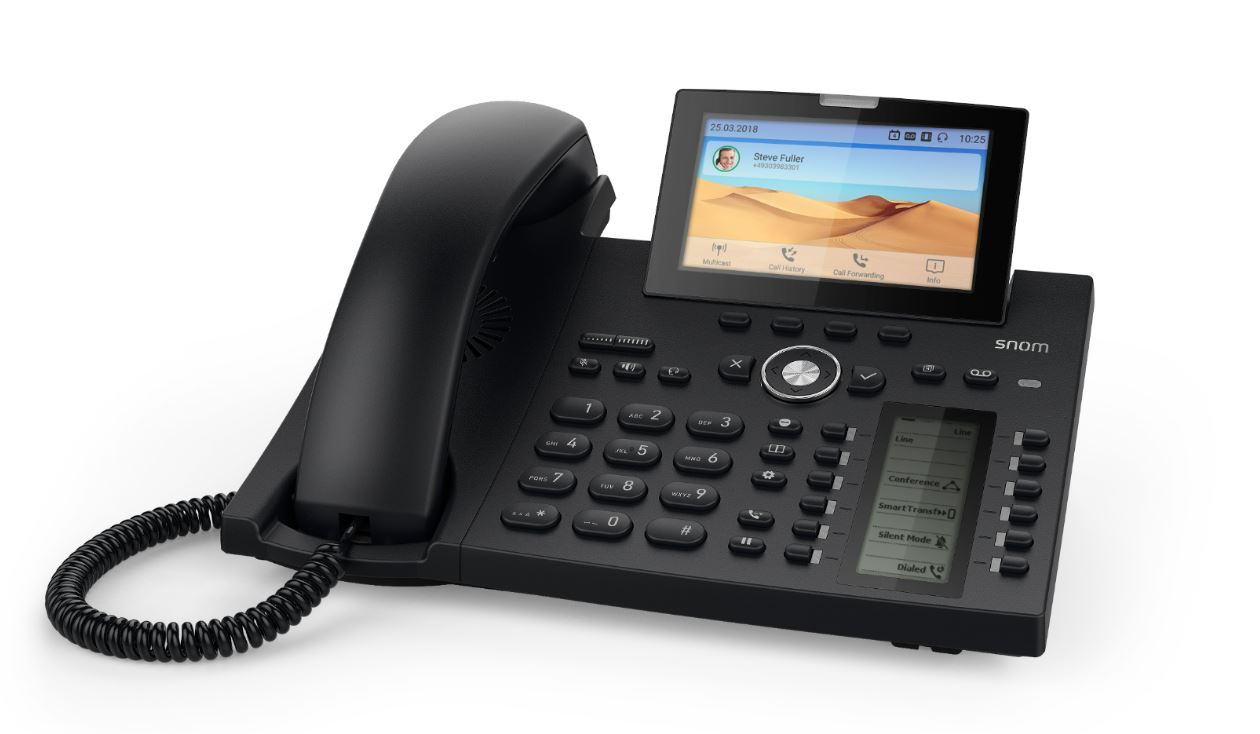 Desk phones are standard, wired telephones that are kept there. These phones are widely used in offices because of their reliable and consistent call quality. Desk phones offer a variety of cutting-edge features like conference calling and call forwarding, making them a great choice for business phone system with a large workforce.
One of the main benefits of desk phones is their dependability. When using a desk phone, you don't have to worry about a weak signal or battery life. They are a long-term cost-effective option because they are also less likely to sustain damage.
Desk phones also offer the advantage of having modern functions. The capabilities of call waiting, call forwarding, and conference calling are common on desk phones. These capabilities might make it easier for organisations to handle their calls, especially if they have many employees.
However, desk phones do have significant shortcomings. For instance, because they are less mobile than cordless phones, they might obstruct workers who must move around the office. Additionally more difficult and time-consuming to put up than cordless phones are desk phones.
Pros:
Desk phones are renowned for their longevity and durability.
They can last for many years without needing to be replaced because they are made to withstand daily use.
Desk phones don't rely on Wi-Fi or other wireless signals because they are connected to a traditional phone line and have clear sound quality. As a result, even in locations with poor signal strength, sound quality is clear and dependable.
Desk phones are a great option for businesses on a budget because they are typically less expensive than cordless phones.
Cons:
Desk phones lack the flexibility of cordless telephones because they are made to only be used in specific locations.
You must bring the phone with you or buy additional handsets if you need to move around the office or work from a different location.
Desk phones lack an intercom feature, which makes it challenging to communicate with coworkers in various office locations.
Cordless Phones: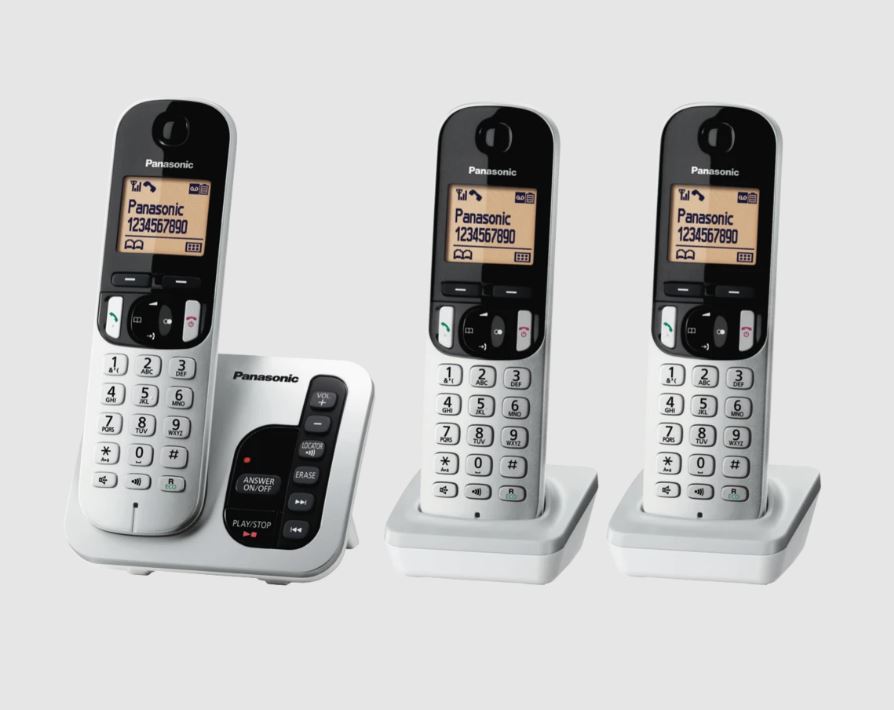 As their name suggests, cordless phones are battery-operated and do not have a cord. Compared to desk phones, they provide more mobility, allowing workers to move around the office while on a call. Businesses with a sales team or customer service representatives who must move around while on the phone may find this to be especially helpful.
The simplicity of use of cordless phones is another benefit. For companies that don't require many sophisticated features, cordless telephones are a great option because they are typically less complicated than desk phones. They are a good option for small businesses or home offices because they are also simpler to set up and can be used right out of the box.
However, there are some drawbacks to cordless phones. For instance, interference from other electronic devices, such as Wi-Fi routers or microwave ovens, can have an impact on the call quality of cordless phones. Customers and employees may experience a weak signal and poor call quality as a result, which is frustrating.
Another factor to take into account with cordless phones is battery life. Cordless phones are not powered by batteries like desk phones, which can be a problem for companies that need to make lengthy phone calls. Additionally, compared to desk phones, cordless phones can be more expensive to replace and are more vulnerable to damage.
Pros:
Cordless phones are portable and can receive calls from anywhere in the office. For companies like retail, hospitality, or the healthcare industry where staff members are frequently on the move, this feature is fantastic.
Cordless phones frequently have an intercom feature that enables workers to easily communicate with one another from anywhere in the office.
Cordless phones frequently include multiple handsets, facilitating employee telecommuting and allowing businesses to scale up their phone infrastructure as necessary.
Cons:
Cordless phones rely on a wireless signal to transmit calls, and other wireless devices in the office may interfere with this signal. Calls may be dropped or the sound quality will be poor as a result.
Regular battery charging for cordless phones can be inconvenient and disruptive to work. Additionally, you won't be able to place or receive calls if the battery dies.
Desk Phones Or Cordless Phones: Which Is Better For Your Office?
The best office phone for your company will ultimately depend on your unique needs and demands. A desk phone, for instance, might be your best bet if you require cutting-edge features and dependable call quality. On the other hand, a cordless phone might be the best option if you need more mobility and usability.
Overall, both cordless phones and desk phones have benefits and drawbacks. Desk phones lack mobility and an intercom feature but are durable and have clear sound. While offering mobility options, an intercom feature, and multiple handsets, cordless phones are also subject to signal interference and frequently require battery charging.
Conclusion:
You must take into account your unique needs and requirements when selecting the best phone system for your company. Quantacom is aware of the unique nature of every company. To provide customized phone system solutions tap to our website and explore the best for your business need. We assure you the quality and durability as we are here to help you find the best solution for your company, whether you need a desk phone, a cordless phone, or both.