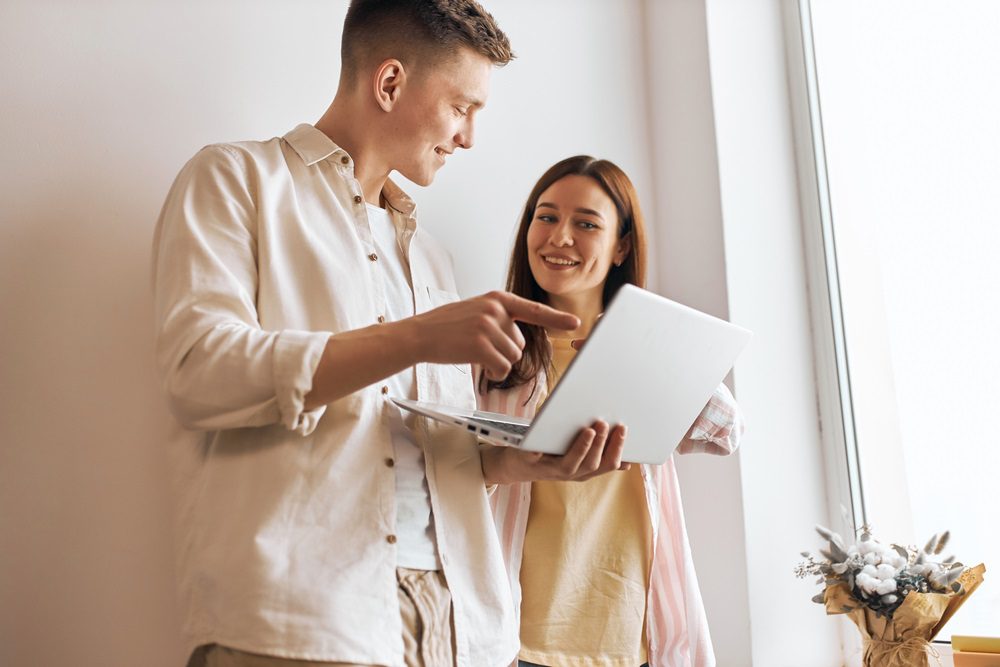 Your roof-mounted tiny dish links wirelessly to a nearby telecoms tower to supply your internet service. A straight, continuous line of sight is necessary for the signal on the private network that includes this tower. Interested in learning more about fixed wireless internet?
Multiple frequencies can be used to give fixed wireless. As a general rule, the quicker the speeds and the shorter the signal's range, the higher the frequency. Using a CAT-6 Ethernet cable inside the building, the dish is connected to a data point that has been built, and a PoE (Power over Ethernet) injector provides power and signal for your router.
Nowadays, having internet connectivity is a need for any business. You can't really do business without it. You still require internet whether you utilise a VoIP phone system, video conferencing, internet-based applications, or even simply email.
You need a strong internet connection that is dependable, has decent speeds, and has no data limitations because the internet has progressed so much and is still doing so. Although wired internet connections are the norm for organisations, some don't have that option. Quantacom can help you learn more about fixed wireless internet so you can select what you need for your location.
Basics of Fixed Wireless Internet with Quantacom:
What is fixed wireless internet?
Fixed wireless internet is a dependable, high-speed internet option, as it is not dependent on conventional wiring. It serves as a pop alternative for the conventional wired broadband services offered by cable and optical fibre companies.
A fixed wireless internet uses mobile networks to link fixed sites, such as houses and businesses, together. Internet is sent from the primary access point to the individual receivers who install it at these premises.
Radio transmissions from base stations are positioned on cell towers which are used to provide internet connection. These signals are received and sent to your modem via an antenna installed at your premises. The signal is then converted into a Wi-Fi connection that you can utilise, thus creating a wireless network.
With fixed wireless broadband, you may access the internet without a landline or fibre cable. Fixed Since fixed wireless internet doesn't require actual cables and labour, it's easier to set up compared to other broadband services.
To quickly deploy high-capacity broadband and close the digital divide, fixed wireless access is gaining popularity in Australia.
Fixed wireless access is gaining popularity in Australia by quickly deploying high-capacity broadband and close the digital divide.
How does Fixed Wireless work?
Fixed Wireless Access, also known as FWA, provides high-speed radio transmission signals (aka Point-of-Presence), which are picked up by an external antenna to deliver internet services to you. The signal then goes to your modem and router, where it is transformed into a Wi-Fi connection. It allows users to access high-speed data services by using radio waves to transfer data to and from consumer devices.
FWA systems generally feature a base station connected to several users' fixed wireless devices dispersed across a large region. These transmitters are carefully positioned on fixed objects like poles, buildings, or towers. Unlike Cable, DSL, or Fibre Optic, which all rely on some type of in-ground cable to transfer internet connections all rely on in-ground cables to transfer internet connections.
Benefits of Fixed Wireless Internet:
When developed and constructed correctly, fixed wireless networks operate consistently. Additionally, it performs better than fibre in a number of key areas. Fixed wireless has several advantages, such as dependability, high bandwidth, low latency, ease of installation, speedier time to market, and significantly lower initial and ongoing costs. Wireless technology is still the preferable choice for many individuals.
Avoid being concerned about how the weather will impact your connection, which prevents you from concentrating during video conferences since you are afraid a rainstorm will arrive and your internet will go out.
Use your internet connection for all your needs, without worrying that a file might be too large to download.
Run systems like video conferencing and VoIP effectively without latency turning it all into an unusable disaster.
Avoid ridiculously high monthly charges and installation fees comparable to fibre internet.
Fast deployment/installation. Unlike fibre internet where it can take months, a fixed wireless internet connection can be up and running in a matter of weeks.
Subscribers can be added or moved to a certain extent without modifying the network infrastructure.
Subscribers in remote areas can be brought into a network without the need for stringing new cables or optical fiber across the countryside.
Broad bandwidth is possible because there are no wires or cables to introduce reactance into the connection. Reactance limits bandwidth by preventing signals higher than a certain frequency from efficiently propagating.
As the number of subscribers increases, the connection cost per subscriber goes down making this a more cost-effective option.
How reliable is fixed wireless internet?
There are two key considerations for understanding Fixed Wireless reliability:
Provider Network Capacity
Installation Quality Control
With every network, congestion and capacity are strongly related in terms of reliability. Slower speeds can particularly during peak hours, will occur if your provider is overloaded their network with too many users and insufficient capacity. Enquire with your provider about the size of their network and how they keep speeds constant throughout the day and night. Initial installation quality control techniques can affect reliability.
Are satellite internet and fixed wireless similar in operation?
Satellite internet is an additional alternative for internet access in remote and other often underserved places. A dish must be erected on the user's property in order to receive satellite internet transmissions, in contrast to fixed wireless internet, which requires an antenna to pick up a signal from a tower around 10 miles away.
Satellite internet, in contrast to fixed wireless internet, is frequently impacted by the weather since the signal must travel through miles of atmosphere before it reaches the user's receiving dish.
Is fixed wireless the same as Wi-Fi?
Even though fixed wireless networking and Wi-Fi have similar operational principles, fixed wireless is not a replacement for a Wi-Fi network; instead, it is a means of transmitting internet connections to Wi-Fi routers, access points, or modems.
Through a wireless router or modem, Wi-Fi devices often get internet signals from an internet service provider (ISP). These devices' antennas take in the signal and convert it into radio signals that are distributed across the network. With the help of Wi-Fi, data may be sent from your router to your laptop, smartphone, TV, tablet, and other electronics. Wi-Fi is useless if you don't have internet access.
Is fixed wireless better than NBN?
Wireless broadband can be a better choice for you if you live in a place where fixed-line internet is either unavailable or unstable. However, the NBN is probably a better option if you need a quick and dependable connection for tasks like video conferencing or online gaming.
There is no simple answer to whether a fixed wireless internet or NBN is best. It depends on the specifics of your situation. NBN is the most basic choice and should provide more constant speeds if you already have a stable NBN connection and are satisfied with it.
The physicality of the NBN makes it a fixed-line connection. The NBN connection requires physical wires that a technician must instal to connect to the internet.
Through the use of the current mobile networks, the best fixed wireless internet connects you to the internet wirelessly (3G, 4G and 5G). Wherever there is a reliable cell signal, you may have a fixed wireless internet connection. It performs right from the start. You only need to purchase your modem and activate your plan, and you will have immediate access to the internet.
But if you're dissatisfied with your NBN, 4G and 5G fixed wireless devices are good alternatives that can enhance your experience. If your NBN connection has technical problems, then you should certainly search for 'fixed wireless internet near me' as a fantastic alternative.
Does weather affect fixed wireless internet?
The speed and stability of your fixed wireless internet connection might be affected by bad weather. However, fixed wireless internet service providers take certain steps to keep their connections strong even in bad weather.
The fixed wireless service provider will do a complete assessment of your region. They examine the general topography and past weather trends, to choose the appropriate radio wave internet frequencies and carrier-grade devices. They also measure the distance between the base station and your location.
A Fixed wireless networking base station's transmitter height is equal to that of cell towers. They're well below the rain clouds in the sky. A receiver put on your building is constantly in the line of sight from the base station.
Fixed wireless base stations make use of durable antennas that have been engineered to minimise the effects of humidity and their potential to interfere with radio wave internet connections.
Fixed wireless broadband service provider now provides adaptive modulation, which entails automatic modulation rate and internet speed adjustments by the transmitter to improve signal strength. It helps to lessen the effects of interference brought on by rain, humidity, or extreme temperature.
You'll be mostly protected from the effects of poor weather on your Wi-Fi, if the proper provider implements your connection.
Will fixed wireless replace fibre?
Both works in different ways. Although fibre had previously been the standard for many Internet network deployments, Fixed Wireless Internet connection is still the most practical option for many WISPs, operators, areas, and in a variety of situations.
Fibre connections need extensive digging, which has a high upfront cost and a longer execution time. In places where the delay is longer, for whatever reason, or perhaps indefinite in the case of isolated rural areas, new generations of fast wireless broadband have a window of possibility.
Does wind affect fixed wireless?
Your internet connection won't be interrupted by the wind. This is a result of the localized nature of fixed wireless networking. The signal does not travel thousands of miles via the Earth's atmosphere and erratic weather patterns to reach you. If the antenna is not properly secured to the structure or is tied to a long, flexible pole, it will move and cause disruption. However, if everything is adjusted properly, the wind won't hinder your fixed wireless internet connection because it won't directly interfere with your signal.
How do I choose the best location for the nbn equipment?
You will need to consider where you want the nbn box to be installed before booking an installation appointment. Checklist to choose the ideal location:
Near enough to a power point.
NBN equipment cannot be put in a moist or wet location, such as a kitchen, bathroom, laundry room, or underneath a window that opens. Must be installed somewhere at a cold, dry and ventilated space.
Keep it away from crowded situations where it might be damaged or knocked.
A location where you can easily view the indicator lights and inspect them.
Not in a separate detached garage or outhouse, but rather in the same structure as the main electric metre box or distribution board.
Conclusion
Fixed wireless is one way to transmit internet connections to Wi-Fi routers, access points, or modems, but it does not entirely replace a Wi-Fi network. Fixed wireless internet users are unable to immediately connect to the reception antenna so that their devices may access the internet. To power the Wi-Fi network that devices connect to, that stationary wireless receiver must instead be connected to a modem or router. While the nbn expert will make every effort to install in the position of your choosing, some environmental variables, such as complicated walls, a distance from power supplies, and closeness to and accessibility to the outdoor antenna, may make this site unsuitable. If your prefered site is unworkable, try to find an alternate place.