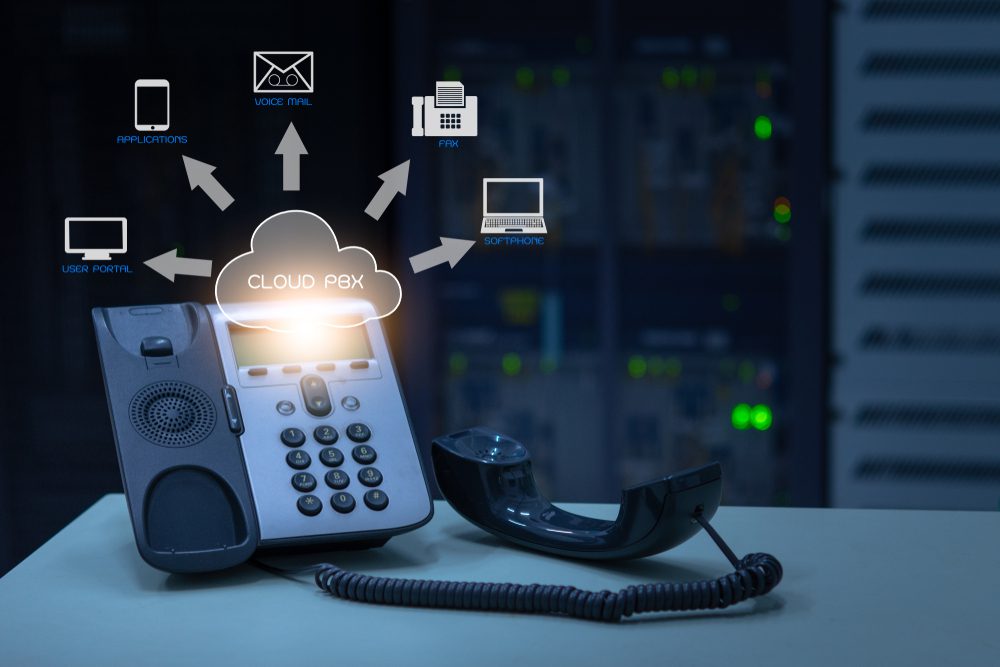 You've probably come across the term VoIP, short for Voice over Internet Protocol, and wondered how it has revolutionized our communication landscape since its inception on the Internet in 1995. Look no further, as we take you on a journey to explore the inner workings of VoIP phone systems and how they have reshaped the way we make calls over the Internet. Whether you're a tech novice or a seasoned business leader, this article is your go-to guide for unraveling the wonders of business phone systems voip.
At first glance, VoIP phones may seem quite similar to the traditional analog phones you're accustomed to using at work. Sporting a familiar appearance and functionality akin to landline desk phones, VoIP phones have seamlessly integrated into our daily lives. However, beneath the surface lies a world of distinct features that set VoIP phones apart from their conventional counterparts. Join us as we provide a concise overview of how VoIP phones operate and offer valuable insights on how to make the most of this innovative technology. Get ready to embark on a journey of enhanced communication and efficiency with VoIP phone systems.
Introducing the Game-Changer: VoIP Phone Systems by Quantacom
For small businesses in Australia, adopting a VoIP phone system can be a game-changer. voip business phone systems provide a range of features tailored to the needs of modern enterprises. These systems offer scalability, allowing businesses to expand without the hassle of rewiring or adding new phone lines. Moreover, VoIP phone systems for small businesses are budget-friendly, eliminating the need for expensive hardware installations. With voip phones for nbn (National Broadband Network) compatibility, small business phone systems voip can seamlessly transition to this advanced technology for smoother communication and increased productivity.
What is VoIP?
Voice over Internet Protocol (VoIP) is a cutting-edge technology revolutionizing the way we communicate. VoIP phone systems have revolutionized the way we communicate in both personal and professional settings. But what is a VoIP phone exactly? VoIP, short for Voice over Internet Protocol, enables voice communication over the internet instead of traditional telephone lines.
VoIP phones use digital signals to transmit voice data, resulting in cost-effective and efficient communication. Whether it's a VoIP mobile phone, voip phones for home, or VoIP phone handset, the technology offers unparalleled flexibility and convenience for users in Australia and around the world.
Gone are the days of relying solely on landlines or mobile networks; VoIP harnesses the power of the internet to transmit voice signals in the form of digital data packets.
How does VoIP Work?
Here's a simplified explanation of how VoIP works:
Instead of following the traditional circuit-switched approach, VoIP takes analog voice signals and cleverly converts them into digital format. These digitized signals packaged as data, flowing effortlessly through your broadband connection. The result is seamless communication, allowing you to converse with anyone, anywhere, without the constraints of geographical distances, international boundaries, or call duration.
One of the most appealing aspects of VoIP is its cost-effectiveness. Once set up, voip business phone systems prove significantly cheaper than traditional phone lines, offering potential savings. By eliminating distance-based or international call charges, users can indulge in endless conversations without worrying about exorbitant bills. Whether you're making a local call or reaching out to someone halfway across the globe, VoIP ensures affordability without compromising on call quality.
Embracing VoIP is not just about cutting costs; it opens up a world of possibilities and features that enhance the calling experience. With VoIP, users can explore additional functionalities like video calls, conference calling, and seamless integration with other digital services. Embracing this technology heralds a new era of communication, where voice travels swiftly and smoothly over the vast interconnected web of the internet. So bid farewell to the constraints of traditional telephony and embrace the transformative power of VoIP for a future where communication knows no bounds.
Voice Conversion:
Using a VoIP phone, a computer running VoIP software, or an analogue telephone adapter (ATA) if you're using a traditional phone, your speech is first transformed from an analogue signal (your voice) into digital data (packets of 1s and 0s).
Packetization:
In order for the digital audio data reassembled at the destination, it is first broken into smaller packets, each of which is marked with the source and destination IP addresses as well as a sequence number.
Transmission:
The packets are routed across an IP network or the internet. As they travel to their destination, they pass via multiple switches and routers.
Reassembly:
The recipient's VoIP hardware or software reassembles the packets at the other end into voice data.
Transformation to Analogue:
The digital voice data is transformed back into analogue signals just before it reaches the traditional telephone network if the call is going to a traditional landline or voip mobile phones.
Vocal Interaction:
The recipient's phone is then reached by sending the analogue voice signal via the established public switched telephone network (PSTN).
The entire process, from voice conversion to the final destination, happens in real-time, allowing you to have a conversation just like with a regular phone call.
VoIP systems could be:
Using a phone and a VoIP adapter
With the right adapter, you may make VoIP calls from a regular landline phone. These adapters may connect to your router or to a phone jack in the wall.
Using a computer
You may make voice calls to anybody who also has the software installed using a number of apps, including Skype, Google Talk, and Apple FaceTime. Some, like Skype, allow you to make calls to regular landlines and mobile phones. Although calling a phone number often costs a few cents, calling someone else who has the app is free.
Using a smartphone
Using certain applications, you may use your smartphone to make voice calls. Details on how this functions are provided below.
VoIP Working Nature:
VoIP employs packets, which allows for considerably more data to transmit over the network to support and improve your communication needs. VoIP provides you access to cutting-edge apps in addition to conventional voice services, which can make your workforce more adaptable and productive. Business VoIP solutions have developed into unified communications systems that regard all communications—phone conversations, faxes, voice mail, emails, web conferences, and more—as separate units that may all be sent by any method and to any device, including mobile phones.
Expensive Copper Wire Isn't Necessary for VoIP Phone Systems
Users of VoIP phones may make and receive calls over the Internet. This means they may utilise your company's Internet connection to connect to the phone network. In other words, if your workplace is already Ethernet-wired, you may utilize your business phones without having to pay for new copper connection.
To make calls, you must first link your VoIP phone to your account. This method connects your phone and your service provider so that they may interact. On a few VoIP phones, certain VoIP service providers enable IP phone booting, which employs a boot server to speed up phone registration.
VoIP Phones Have the Same Design as Regular Phones
A VoIP phone may appear to be no different than any other business desk phone from the outside. VoIP phones often include handsets, receivers, speaker placements, and button placements that are identical to the business phones you are already using in terms of physical appearance.
VoIP phones often feature specialized buttons for speakerphone, voicemail, mute, transfer, conference, hold, and redial. Along the number pad's side are these buttons. Nearly all VoIP phones and other business phones employ these capabilities. Nevertheless, HD voice functionality is only available on VoIP phones, not on conventional business phones. The keypad for VoIP phones is the same as that on landlines. Nine digits, zero, and the matching letters on the keypad allow for alphanumeric input.
When compared to landline phone service, HD Voice provides at least double the audio range. The difference between landline voice quality and HD voice is 3.4 kHz (3400 Hz) and 7 kHz (7000 Hz), respectively. In other words, utilizing two phones voip rather than two regular phones will improve the quality of your calls.
Toggle buttons on VoIP phones
Call handling on regular phones differs from business voip phones. The toggle buttons are the ones in the yellow rectangle above. Using the toggle buttons on VoIP phones, you may select between active, incoming, and held calls. On landline phones, these buttons are not frequently seen.
What Are The Benefits Of Voice Over IP?
VoIP has several advantages, including the potential to combine voice with other multimedia services like video conferencing and instant messaging, as well as cost savings because VoIP calls are often less expensive than conventional long-distance calls.
VoIP is becoming more and more used for both personal and professional interactions because of its efficacy, affordability, and flexibility. To ensure the quality of calls, it does need a reliable internet connection.
In comparison to a traditional phone system, a voice over IP solution offers considerable cost reductions. Users may benefit from free long distance and international calls as well as affordable pricing.
Applications that provide capabilities to increase agent productivity and efficiency might help organizations improve their customer service. Customers may also use free calls to contact centers and communicate with the company through a number of methods.
Working with remote employees is considerably simpler when your company has a VoIP software communications solution in place. No hassle is required to install extensions, and employees may be added to the business phone system from anywhere.
The majority of firms are getting rid of fax machines since they are an old technology. However, many contemporary communications systems include fax to email, which is possible by VoIP, for people who like the simplicity of earlier times.
Tasks may be made easier using VoIP, and it can bring features and functionality that would otherwise be difficult or expensive to integrate with traditional PSTN.
On the same broadband phone connection, many calls can work at once. Voice over IP makes it possible to expand a company's phone system without adding more physical lines in this way. This results.
Voice over IP technology frequently comes with basic features that are typically charged extra by telecommunications providers, such as call forwarding, caller ID, or automated redialing. They are also simpler to configure and administer.
Voice over IP technology is a secure option for unified communications thanks to the use of programmes and applications like 3CX. These systems provide a wide range of communication options, such as phone calls, video, instant messaging, conferencing, and even live website communications.
When used in conjunction with a modern communications system, users can take their office phone number with them wherever they go; all they need is internet connectivity. They will be able to access and use the business phone system using their tablet, laptop, or mobile device.
It is simple and affordable to implement entire systems. VoIP communications systems don't require a lot of infrastructure, so they may be set up fast and affordably. Additionally, desk phones and expensive equipment are unnecessary with mobile applications and online clients, making it perfect for both small and large organizations.
What Are The Cons Of VoIP?
Your VoIP phone system may not function if there are issues with your internet connection or power. Additionally, a bad internet connection might degrade call quality. Due of this, a lot of companies decide to use a dedicated internet connection for VoIP conversations.
Security hazards include eavesdropping and denial-of-service attacks. However, the majority of dependable software programmes and service providers use defenses against these vulnerabilities.
Say Hello to Quantacom Orbit:
Tap to our Quantacom orbit plans and get benefited!
Quantacom orbit is a much needed solution to your businesses. In this orbit Quantacom is offering almost all major IP voice manufacturers supported by QuantaCom Orbit Auto Provisioning.
Microsoft Teams and Office 365 Integration
Microsoft Teams integration with QuantaCom Orbit solution provide its users with much wanted and practical Hybrid-mode. This feature can be used across an enterprise or SMB where SIP/VoIP user groups and Teams user groups need to communicate with each other. Quantacom hosted phone system automatically detects an incoming SIP/VoIP or Teams Call and switch mode accordingly. It also allows its users the option to use wired or wireless headset already connected to their physical desk phone to answer traditional SIP/VoIP or a Microsoft Teams call.
Zoho CRM Integration
In order to create a single point of entry for cloud PBX and contact center solution providers, QuantaCom orbit uses the business applications from Zoho.
Call Popups with a Click to Dial
Outgoing/Incoming Notifications
Intercom and Door Lock Integration
QuantaCom Orbit supported IP intercom door station can be installed at the front door. Customers or staff can call the designated phone or group of phones (Desk Phone, Cordless, or Softphone App) by simply pressing the call button on the door phone (Intercom) when they arrive. Once the call is answered, you can speak with the person at the door and even remotely unlock it for them by entering a code on the device you used to answer the call.
Since QuantaCom Orbit is entirely a cloud-based system, you can essentially answer the intercom from anywhere in the world using your VOIP Desk phone or Softphone Mobile/PC App (an active internet connection is required). Using a predetermined code, you can also remotely lock or unlock the door.
Paging
You can use the QuantaCom Orbit Paging feature on your phone to send announcements to a single device or a group of devices, including desk phones, speakers, intercoms, and even the QuantaCom Orbit PC Softphone App and mobile device.
This makes it easier for you to quickly deliver urgent messages to an individual, a particular department, or the entire business. A coworker in the factory or warehouse can be informed that a call is awaiting them on park using paging.
Softphone App with Auto-Provisioning
Carry your desk phone home with you or use a mobile app to make and receive business calls while on the road.
A hot desk
To transfer your desk phone profile to any other desk phone in your company, use the Hot Desking feature by Quantacom Orbit. Use a mobile app to place and receive business calls while travelling, or bring your desk phone with you.
Fax to Email and the opposite
The fax will be sent as PDF files to your email address. There is no longer a need for fax machines, fax lines, fax paper, or toner cartridges. You can quickly and easily fax documents from your computer using QuantaCom E-mail to Fax.
Email to Voicemail
All voicemails are delivered to your specified email address as an audio file attachment with the user's contact information in the subject field.
App for Cloud Softphone
A feature-rich VoIP softphone app that can be customized on an individual basis, with accessibility and control available with a single tap and the quickest setup by Quantacom orbit. Softphone users can get the same high-quality sound and functionality as desk phone users.
Conclusion:
Understanding what VoIP phones entail is critical when selecting the best communication solution for your company. VoIP business phone systems come in a variety of configurations, including VoIP cordless phones and VoIP office phone systems. Retailers provide a diverse selection of VoIP phones for officeworks of all sizes. Businesses can benefit from VoIP phone service features such as call forwarding, voicemail-to-email, and seamless integration with other communication tools.
Larger enterprises looking for the best enterprise VoIP phone system will find an array of options available. Investing in a high-quality VoIP phone system ensures crystal-clear voice quality and reliable communication throughout the organization. Additionally, a comprehensive VoIP phones buying guide can assist in making the right decision, considering factors like call quality, scalability, security, and integration capabilities. Embracing business voip phone communication opens up new possibilities and helps organizations stay competitive in the modern digital landscape.
Quantacom as VoIP phone provider in Australia, offers a comprehensive range of VoIP phone solutions tailored for both home and small business use. Our services include business VoIP phone services compatible with the NBN (National Broadband Network) infrastructure, providing reliable and efficient VoIP phone systems to meet the communication needs of Australian customers. So, no more question about what are voip phones?