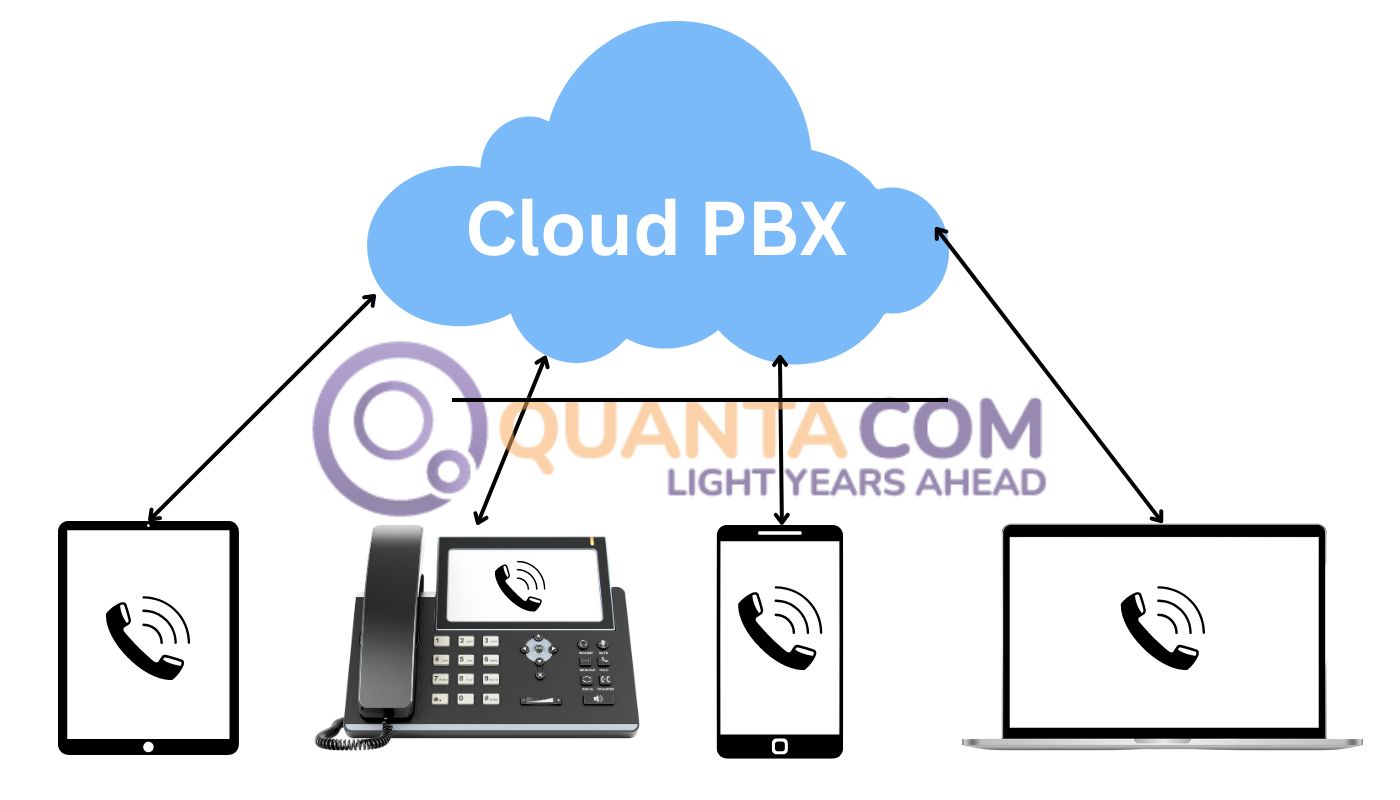 In the realm of modern business communication, cloud pbx systems have emerged as a game-changing solution. Offering unparalleled flexibility and efficiency, a Cloud PBX phone system revolutionizes traditional communication methods. Companies in Australia are increasingly adopting cloud-based PBX systems to streamline their operations and enhance customer interactions. By partnering with reputable cloud pbx providers like Quantacom, businesses can access a comprehensive suite of communication tools without the hassle of managing on-site hardware.
When it comes to selecting the best cloud pbx solution, factors such as reliability, features, and pricing must be considered. Many businesses find cloud PBX Quantacom to be a leading provider in this space, offering cutting-edge technology and dependable support in Australia. Our cloud PBX pricing models are tailored to suit diverse budgets, ensuring that businesses can access advanced communication tools without breaking the bank. With PBX in the cloud, enterprises can transcend geographical limitations and deliver a superior communication experience to clients and colleagues alike, solidifying their position as innovators in the digital landscape.
To understand more about what is cloud pbx or how cloud pbx works or what are the benefits of cloud pbx, let's explore the article.
Cloud PBX: Redefining Business Communication with Quantacom
The Evolution of PBX Systems
Understanding the development of PBX systems is important for comprehending the significance of Cloud PBX. An internal telephone network that enables communication between staff members and the outside world is known as a private branch exchange. PBX systems used to manage internal communications and call routing using on-premises physical hardware.
An important step forwards was made when IP PBX replaced legacy PBX systems. By utilizing Internet Protocol to transmit voice data over a network connection, IP PBX systems enable advanced features and significant cost savings over conventional systems. These systems enable IP phones to be linked to a centralized PBX server, simplifying internal communication management.
What is Cloud PBX?
Traditionally, businesses relied on on-premises PBX systems to manage their internal and external communications. These systems required significant investments in hardware, maintenance, and expertise. However, Cloud based pbx offers a modern alternative that shifts the entire communication infrastructure to the cloud. It's a virtual phone system that delivers voice and collaboration services through the internet, eliminating the need for physical hardware on-site.
Cloud PBX takes the concept of IP PBX a step further by moving the entire infrastructure to the cloud. Instead of investing in and maintaining on-site hardware, businesses can now rely on a managed service running pbx in the cloud pbx phone system needs. This technology brings together call management, control, integration, and connectivity to the Public Switched Telephone Network (PSTN) within a virtual environment.
One of the most significant advantages of Cloud based pbx is its flexibility and scalability. As businesses grow or change, they can easily scale their communication system up or down without the hassle of procuring new hardware. This adaptability is especially crucial in today's dynamic business environment, where remote work, virtual teams, and global connectivity are becoming the norm.
Unified Communications as a Service (UCaaS) and Contact Center as a Service (CCaaS)
Cloud PBX is often associated with two related concepts:
Unified Communications as a Service (UCaaS) and Contact Center as a Service (CCaaS). UCaaS integrates various communication channels like voice, video, text messaging, and collaboration tools into a unified platform, enhancing productivity and collaboration among employees. CCaaS, on the other hand, is a specialized cloud PBX solution tailored for managing call center operations, complete with features such as call routing, analytics, and agent management.
Benefits and Integration
The benefits of Cloud PBX extend beyond cost savings and scalability. Modern cloud-based phone systems offer integrations with other essential business tools, including customer relationship management (CRM) software, help desk platforms, and messaging apps like Quantacom Orbit Solution. This integration streamlines workflows and allows businesses to provide better customer experiences.
Furthermore, pbx cloud services often include features such as call recording for compliance, transcription of calls and voicemail messages, and multi-channel communication options. These features empower businesses to maintain a comprehensive and efficient communication strategy.
How Cloud PBX Works?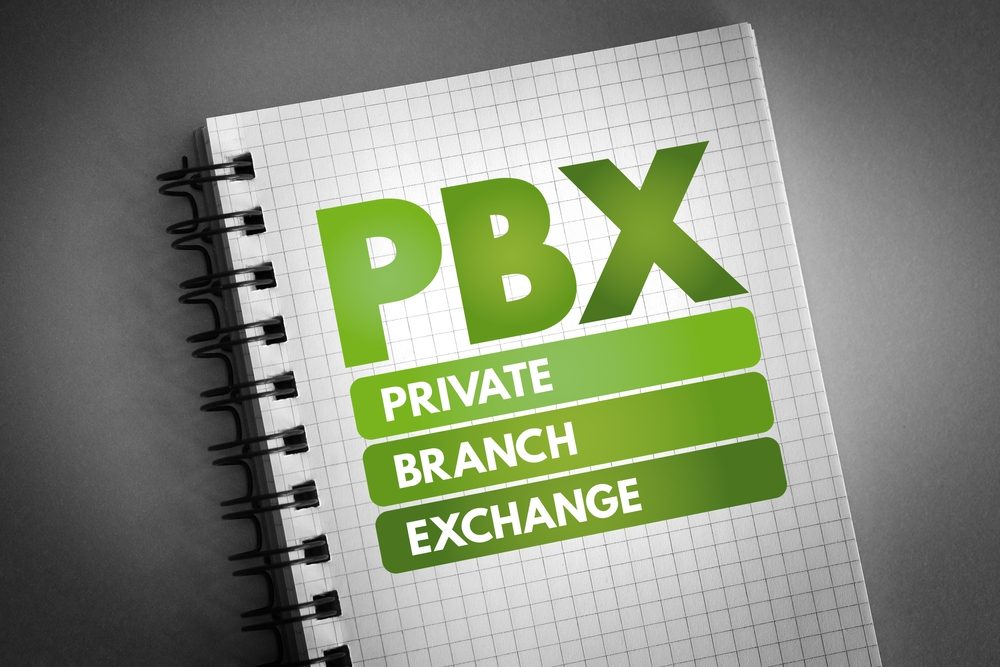 The concept of Cloud PBX (Private Branch Exchange) might sound complex, but at its core, it's a technology that simplifies and enhances business communication systems. By moving PBX functionality to the cloud, companies can unlock numerous benefits in terms of innovation, integration, cost-efficiency, and management. Let's delve into how cloud PBX works and why it's transforming the way businesses communicate.
Cloud PBX (Private Branch Exchange) as a virtual version of traditional box, but it's not located in your office. Instead, it's on the internet, in a data center maintained by a service provider.
Here's how it works:
Your office phones, whether physical desk phones or software-based phones on computers or smartphones, connect to the Cloud PBX system using the internet.
The Cloud PBX system managed by a service provider like Microsoft Teams, RingCentral, or other companies. They have powerful computers and software in their data centers that handle all the calling functions.
When someone dials a number on one of your office phones, the call is sent over the internet to the Cloud based pbx in the data center.
Just like the physical box in the traditional setup, the Cloud PBX manages call routing. It can direct calls to different extensions, voicemail boxes, or even external numbers.
Since the service provider manages the system, you don't have to worry about maintenance or software updates. They handle the technical stuff for you.
Cloud PBX systems are great for remote work. Because your employees can use their phones wherever they have internet access, just like they would in the office.
Cloud PBX providers usually have redundancy and backup systems in place, so even if one part of the system fails, your calls can still go through.
No more wondering about what is cloud pbx and how it work. A Cloud PBX is like a virtual phone system that lives on the internet and manages by a service provider. It's flexible, scalable, and can offer various features to make managing calls easier for your business.
Traditional PBX vs. Cloud PBX
In a traditional PBX setup, an enterprise would procure analog telephone lines or digital lines, which were routed to a physical PBX box installed on-site. This required technicians to lay and manage individual copper wires from the PBX to each desk, a labor-intensive process. As a result, managing multiple lines and routing calls between phones could be complex and time-consuming.
Cloud PBX changes the game by relocating the PBX functions and management to the cloud. Rather than relying on physical hardware, cloud PBX leverages existing data networks for communication. This means that the enterprise's data network, whether wired or wireless, can serve as the backbone for phone services. While some companies might choose to run Ethernet cables to each desk for improved call quality, it's far less labor-intensive compared to the traditional PBX setup.
Accessing Cloud PBX
Employees can access the cloud PBX using various methods, each tailored to different needs and scenarios:
Dedicated VoIP Phones: These phones simulate the traditional telephone experience and can be equipped with peripherals like headsets. They offer excellent call quality and performance.
Computer Applications: Applications running on computers offer integration with local apps and might be preferred in office settings where computers are the primary workstations.
Browser-Based Applications: Running in browser tabs, these applications integrate well with cloud-based services and applications, enhancing overall productivity.
Mobile Apps: Employees can access cloud PBX through mobile apps, which can provide additional features and settings. Calls can route through the phone network, ensuring reliable connections even in areas with poor reception.
Simplified Management and Onboarding
One of the standout advantages of cloud PBX is its streamlined management. Managers can easily add, change, or remove employees using a user-friendly cloud interface. There's no need for physical installations, and intricate wire routing plans are a thing of the past. Modern onboarding tools can automatically set up and configure new employees within pbx in the cloud system, ensuring quick and efficient integration.
Navigating Challenges in Cloud PBX Implementation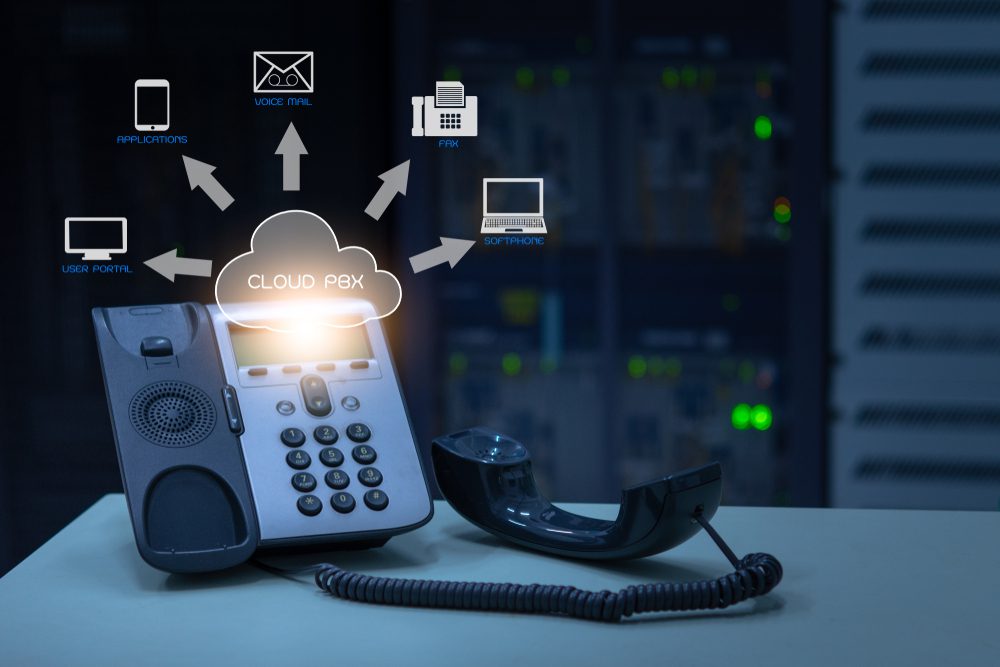 While Cloud PBX systems offer a host of benefits to businesses, they also present a set of challenges that need careful consideration. Implementing this technology requires a comprehensive understanding of these challenges and proactive measures to address them effectively.
Here are some key challenges with Cloud PBX and how businesses can navigate them:
Enterprises have the flexibility to choose between phone, computer, or mobile implementations for accessing the Cloud PBX. Each option comes with its own advantages and disadvantages, making it crucial for businesses to evaluate their specific needs and user preferences.
Transitioning from traditional phones to cloud-based solutions can sometimes lead to a dip in user experience, especially for employees accustomed to traditional phone systems. Overcoming this challenge requires proper training and education to ensure that employees can fully leverage the new technology and understand its features.
Cloud PBX heavily relies on wireless connectivity, whether within the office premises or at employee homes for remote work setups. However, wireless interference can impact call quality and reliability. Addressing this challenge might involve investing in a physical network infrastructure or optimizing wireless connectivity to ensure seamless communication.
For many businesses, integrating Cloud PBX with existing customer relationship management (CRM) and help desk applications is difficult for maintaining efficient workflows. Ensuring seamless integration requires evaluating the compatibility of the chosen Cloud PBX solution with the existing technology stack and potentially investing in customization or third-party integrations.
The increased reliance on the internet and virtual connections can expose businesses to security vulnerabilities, including unauthorized calls and potential fraud. Implementing robust security measures, such as authentication protocols and call monitoring, is essential to mitigate risks and protect sensitive communication.
Explore Cloud Computing and Unified Communication with Quantacom for PBX
In the rapidly evolving landscape of modern business communications, integrating cloud computing and unified communication systems has become essential for staying competitive and efficient. One standout solution in this realm is Quantacom Orbit, a provider that offers a powerful platform for Cloud PBX and unified communication services.
Quantacom Orbit Solution is a leading player in the field of Cloud PBX and unified communication systems. Leveraging cloud computing technology, Quantacom Orbit empowers businesses to streamline their communication processes, improve collaboration, and enhance customer engagement. By moving PBX functionality and communication tools to the cloud, Quantacom offers a comprehensive orbit solutions that adapt the ever-changing demands of the business world.
Cloud computing has redefined how businesses operate by providing access to computing resources over the internet. In the context of communication systems like PBX, cloud computing offers several key advantages:
Cloud PBX solutions by Quantacom Orbit can scale effortlessly to accommodate business growth. Adding new lines, users, or features becomes a seamless process, eliminating the need for extensive hardware upgrades.
Traditional on-premises PBX systems require substantial upfront investments in hardware and maintenance. Cloud PBX solutions, on the other hand, operate on a subscription-based model, reducing capital expenses and offering predictable operating costs.
Cloud-based communication systems allow employees to connect from anywhere with an internet connection. This flexibility supports remote work, enabling teams to collaborate effectively regardless of their physical location.
Quantacom's cloud PBX can integrate with other cloud-based services and applications, such as CRM systems, chat platforms, and collaboration tools. This integration enhances productivity and provides a unified experience for users.
While embracing cloud technology and unified communication, businesses must prioritize security. Quantacom employs robust security measures, including data encryption, multi-factor authentication, and regular security audits, to ensure the confidentiality and integrity of communication data.
Benefits of Cloud PBX for Businesses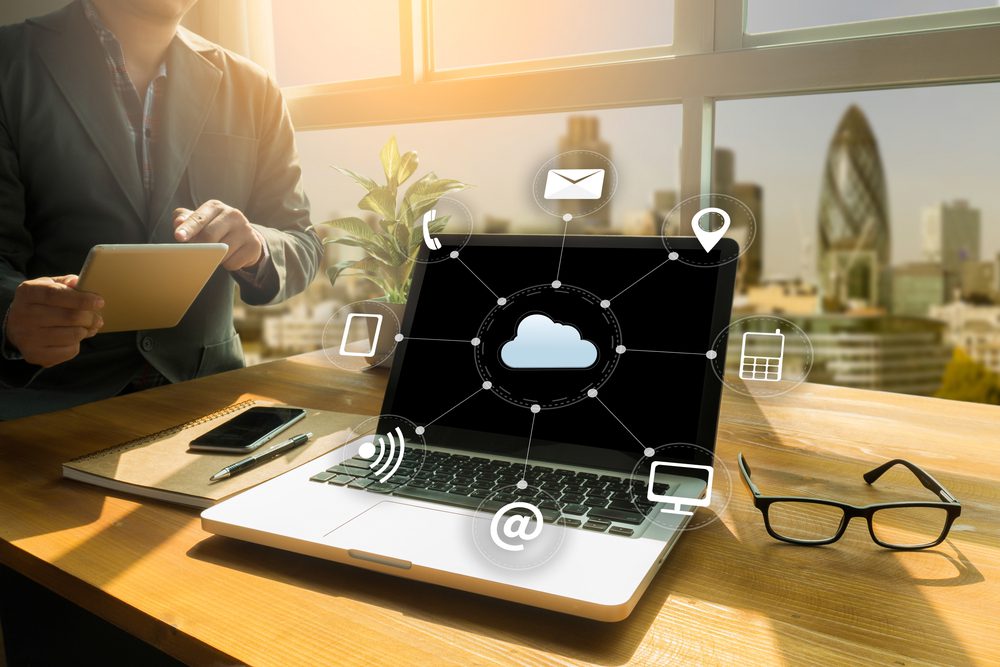 The benefits of a cloud hosted PBX are multifaceted. These solutions eliminate the need for large investments in physical infrastructure and maintenance, making them an economically sound choice for businesses of all sizes. With cloud pbx services, organizations can scale their communication resources on demand, ensuring seamless connectivity during growth periods or seasonal fluctuations. The versatility of cloud PBX systems empowers remote and mobile work, enabling employees to stay connected from anywhere, which has become especially crucial in today's dynamic work environment.
In today's fast-paced and interconnected business environment, communication is the lifeblood of success. Cloud PBX systems have emerged and offers a plethora of benefits for businesses of all sizes. Let's dive into the top advantages that a cloud PBX brings to the table:
Cost: Cloud PBX leverages Voice over Internet Protocol (VoIP) technology, which is generally more cost-effective than traditional Public Switched Telephone Network (PSTN) services. Businesses can significantly reduce their communication costs by taking advantage of the more affordable VoIP infrastructure, bundled services, and simplified pricing models.
Management: Managing a traditional on-premises PBX system can be complex and resource-intensive. Cloud hosted PBX eliminates the need for hardware maintenance and intricate setups. It offers a user-friendly interface for managing phone lines, extensions, call features, and more. This streamlined management leads to better control over costs and resources.
Integration: Cloud PBX solutions seamlessly integrate with third-party applications, particularly customer relationship management (CRM) and help desk support systems. Automated call recording, transcription services, and coaching capabilities enhance communication workflows and boost customer service efficiency.
Scalability: Scaling up or down with a cloud PBX system is remarkably straightforward. Adding new lines and extensions can be accomplished in a matter of minutes, offering the flexibility needed to accommodate business growth or changing communication needs. This agility ensures that the communication system evolves alongside the organization.
Connectivity: Cloud PBX empowers remote work and flexible communication scenarios. Users can connect to business telephone numbers from various locations via web phones or mobile apps. This remote access enables seamless collaboration and ensures that employees can stay connected, whether in the office or working remotely.
Maintenance: For small businesses, managing on-premises servers can be challenging. Best cloud pbx eliminates this concern by offering web-based interfaces for server management. With cloud hosted pbx solutions, there's no need for in-house server maintenance, freeing up valuable resources and reducing operational complexities.
Setup: Cloud PBX systems come with user-friendly installation wizards, making the setup process hassle-free. Configuring call features like routing, office hours, and voicemail is straightforward, even for employees with limited technical expertise. This ease of setup minimizes downtime and allows businesses to start using the system promptly.
Communication Features: Cloud PBX is not limited to voice calls. It provides advanced communication features such as auto attendants, call routing, call recording, instant messaging, video conferencing, and SMS capabilities. These features foster efficient collaboration and engagement with customers and colleagues.
Conclusion
In today's fast-paced and interconnected business era, effective communication is the trick for success. Traditional phone systems are rapidly giving way to modern solutions that offer enhanced features, flexibility, and cost savings. One such innovation is the Cloud PBX (Private Branch Exchange), a technology that is revolutionizing the way businesses manage their communication systems smartly.
Hosted cloud pbx systems have reshaped the landscape of business communication. By capitalizing on cost savings, flexibility, scalability, and enhanced features, businesses can streamline their communication workflows, boost collaboration, and provide exceptional customer experiences. As digital transformation continues to shape the business world, cloud PBX stands as a testament to the power of innovation in driving efficiency and effectiveness in communication strategies.
As with any technological transition, implementing a hosted cloud pbx system comes with its share of challenges. However, these challenges can be effectively managed through proper planning, training, integration efforts, and collaboration between IT teams and end-users. By addressing these challenges head-on, businesses can harness the full potential of Cloud PBX and unlock its numerous benefits for streamlined communication and enhanced collaboration.